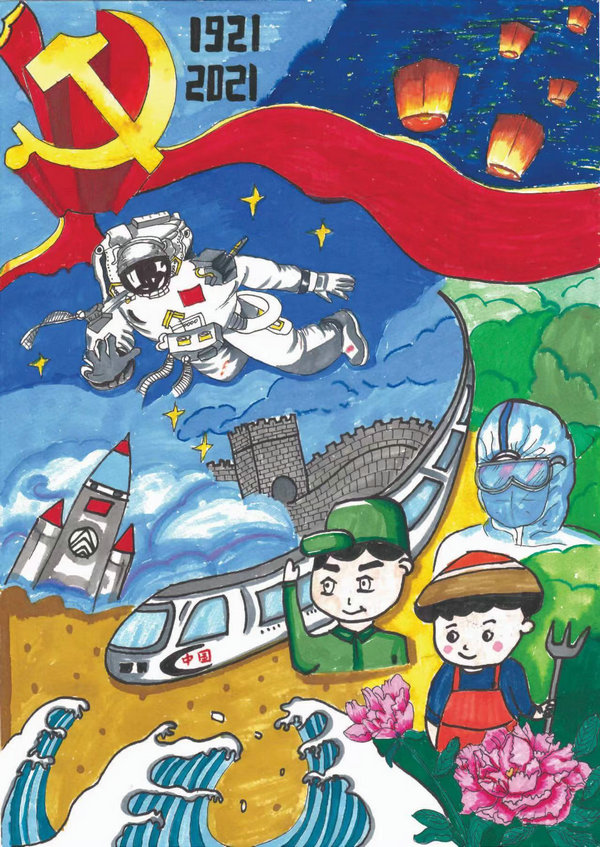 A series of online activities were held recently to foster patriotism among children across the country. The activities were jointly organized by the China Soong Ching Ling Science and Culture Centre for Young People and the Beijing Publishing Group.
Young participants were encouraged to draw paintings, deliver recitations or perform stage plays to show their vision for the future and express their love for the country. The photos of their paintings and the videos of their various performances will be displayed on the official website of the series of activities.
For instance, Zhao Yijie, a 6-year-old from Beijing's Yanqing district, expressed his joy through watercolor painting that the 2022 Winter Olympic Games are going to be held in his hometown. Works like this one will be showcased online till Dec 12.