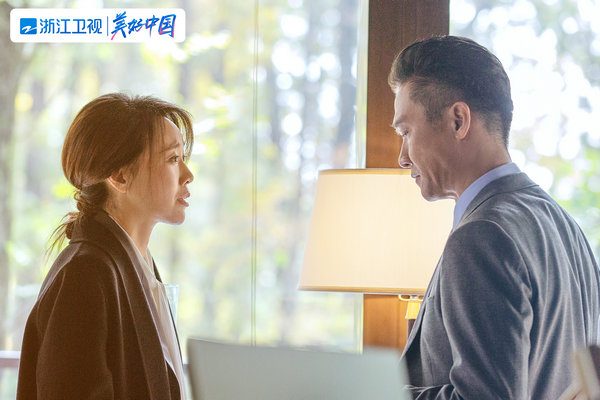 A TV drama that tells the story of how Communist Party of China cadres make efforts to improve Party discipline in State-owned enterprises and achieved breakthroughs in its development bottlenecks has aired on Zhejiang Satellite TV recently.
The 45-episode television drama, titled Tu Wei (Breaking out Encirclement), focuses on State-owned enterprise reforms. It shows how the protagonist, played by actor Jin Dong, navigates workplace relationships with ease as he establishes sound market-oriented operating mechanisms increasing the core competitiveness of the enterprise. The cast also includes actresses Yan Ni and Qin Lan as well as actors Huang Zhizhong and Chen Xiao.
The TV drama's scriptwriter is author Zhou Meisen. One of his realistic TV dramas — In the Name of the People, which shows how government officials end up embezzling money and lining their own pockets — turned out to be a big hit on the small screen in 2017. For many viewers, Tu Wei has been a long-awaited TV drama.