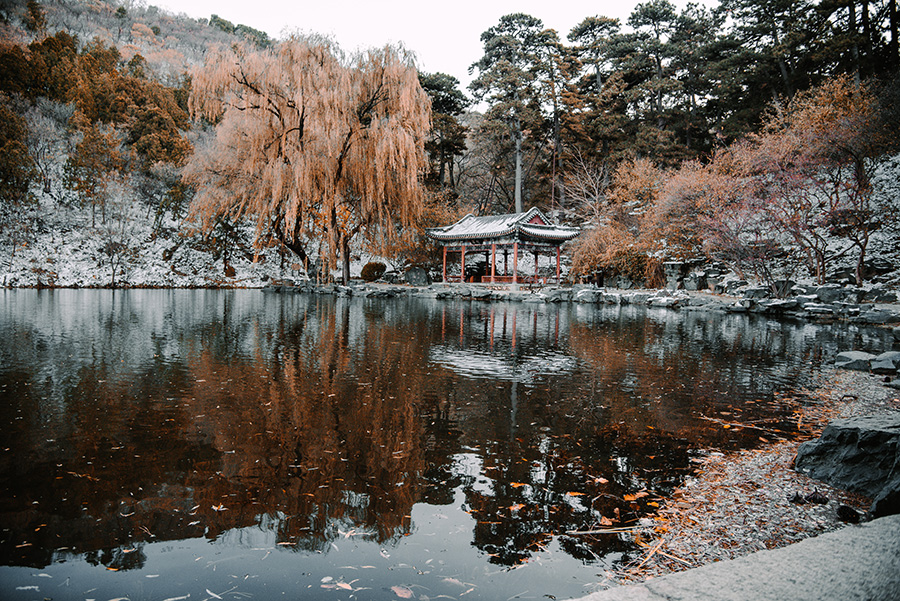 Next up was Xiangshan park, or Fragrant Hills, which dates back to the Jin Dynasty (1115 - 1234).
The park is most famous for its gardens that spring to life in the autumn, with people travelling from all over China to take in the natural scenery of the tree-covered hillsides transforming from their rich summery greens into striking yellows and reds like a blanket of fire, however the weekends abnormal weather had partially extinguished these fiery vistas.
The park had become a strange amalgam of two vastly different seasons, icicles hung menacingly from the eaves of temple roofs, while the golden leaves of the pungent gingko trees sprung out of the snow coating the ground.
Whatever the reason for this early snowfall, the contrasting colours of these two seasons colliding highlighted the natural and manmade beauty of the city, the results of which led to an incredible fusion that I won't soon forget.