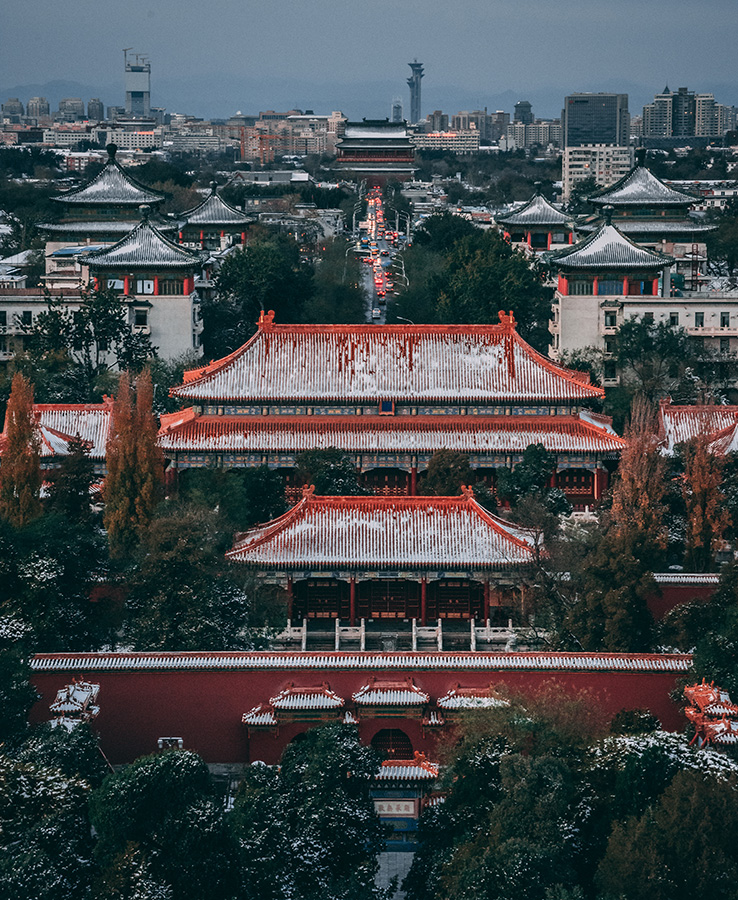 A white winter in Beijing is nothing new, the city is frequently enveloped in snow over the colder months, but the earlier than usual snowfall last weekend, only 7 days later than the earliest on record, led to a unique coalescence of the seasons and a contrast of colours, with the rich autumn palettes prevalent across the city partially shrouded in white.
Famous locales were blanketed with a layer of snow and visitors, including myself, flocked to landmarks across the city to take in these familiar sights with a new perspective. Camera in hand and braving the cold, I headed off to two of my favourite locations.
My first stop was Jingshan Park, constructed in the Ming Dynasty (1368 - 1644) the manmade hill and surrounding park offer remarkable views of the ForbiddenCity, the Beijing Central Axis and wider city as a whole.
After a lengthy queue to get into the park, and an even greater one to reach the peak of Jingshan, or Prospect Hill, itself, I battled my way through the crowds to take in the landscape around me. It is a view I have seen innumerable times and remains one of my favourite in the city, and the coating of snow, contrasting with the vibrant colours of the autumn leaves and ancient structures only added to its elegance and mystery.