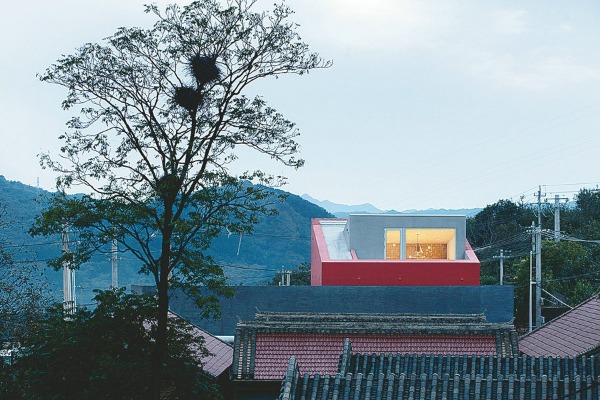 Wandering the streets of Beigou village in northern Beijing's Huairou district is currently a journey of artistic discovery for visitors, who will be able to enjoy artworks, such as paintings, sculptures and installations, by 14 artists from home and abroad.
In the middle of a field of vegetables is an installation resembling a mountain made from stainless steel, and a huge colorful inflatable cartoon character sits on a roof, bidding visitors to take photos with it.
Topo-Urbanism is the first exhibition of the recently opened Wa Art Architecture Museum in Beigou village, and runs through Jan 30.Inside the museum, artworks inspired by the village's history, present and future are on display. The museum offers a perfect view of the Mutianyu section of the Great Wall, with a cafe and conference hall.
Located at the foot of the Great Wall, Beigou village boasts vast fields of chestnuts that come into full blossom every summer.
There are about 140 households in the village, 13 of which are home to expats from countries like France, the United States and Canada, attracted by the pretty scenery, good environment and friendly villagers. Seven of the expat households have opened minsu (Chinese-style bed-and-breakfasts) in the village.
The museum is part of Beijing-based 2049 Group's investment portfolio in the village, which also includes a hot pot restaurant and two high-end hotels-Sansa Village is known for its elegant design and layout, and the Brickyard Retreat is a rural heritage hotel housed in a converted glazed tile factory.
"The villagers live a good and colorful, cultural life. Besides selling chestnuts, they have opened homestays, eateries and groceries, and work in the village's tourism industry, such as staffing hotels and restaurants," says Wang Quan, secretary of the local Party branch, who called for the villagers to improve the local environment. He says the village welcomed about 30,000 visitors last year.
"Beigou village is one of the pioneers of rural revitalization. It's only natural to open such an art museum, to meet the cultural demands of both locals and visitors," says 2049 Group's president Kan Dong.
She says the locals have been influenced unconsciously over the years, by interacting with flows of tourists from home and abroad. They can bask in the sunshine in front of the museum, and take their children to see artworks inspired by the village.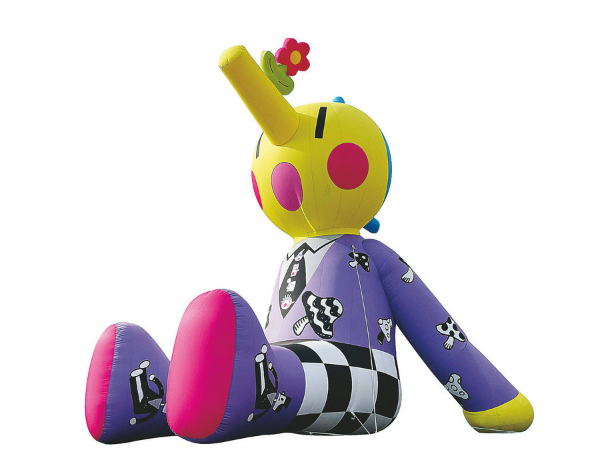 "The core of rural revitalization is to build a village's cultural confidence and inspire local villagers to make their hometown more beautiful through their own creativity," Kan says.
"Beigou village has its own construction teams, cooks, cleaners and housekeepers, who are all locals, and they work with great zeal. They feel that it's their home, and they should play host to you."
She believes that non-natives should communicate with the locals with sincerity and treat them like family. She's grateful that when they have some new idea (for the village), the locals are often supportive.
Kan lives in the village most of the time, because she likes the personal touch among villagers.
"Eastern and Western cultures coexist in the village. Expats also have their small community here. We're doing our best to maintain the precious personal touch in the village."
She says a regular customer from France volunteered to provide training to her team of cooks, for example, by giving advice about making better croissants. "Just like everybody, he wants the village to be the best it can be. He's also trying to introduce French culture to Chinese people. Advice from such guests have helped us to improve."