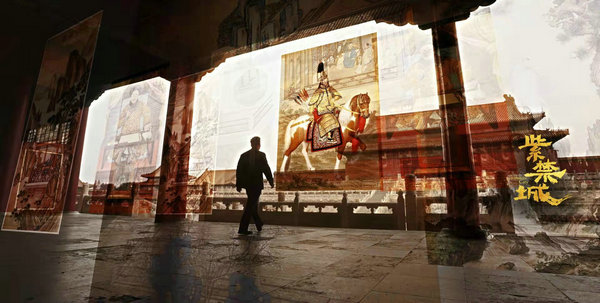 As the country's first large-scale serial documentary shot in 8K ultrahigh-definition, The Forbidden City, a 12-episode documentary, has recently run on Beijing Satellite TV, in part as a celebration of the 601st anniversary of the founding of the imperial palace during the Ming and Qing dynasties (1368-1911).
The documentary gathered 12 singers to respectively render theme songs for each episode, creatively interpreting milestone historical chapters with meaningful music.
Wu Zhiyong, the chief producer and chief director, recalled that he visited the Forbidden City for the first time when he was a youngster, feeling it a pity upon discovering that the guide he followed offered a flawed introduction to the site.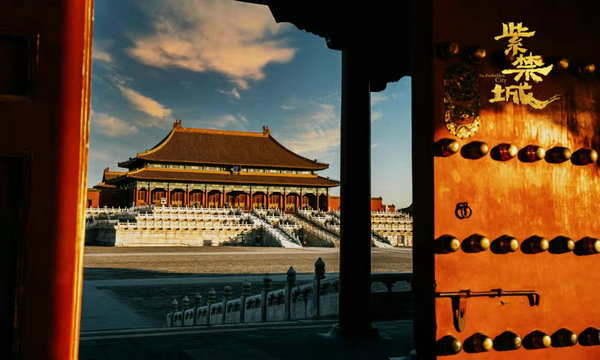 "Since then I had wished for many years that I could make a documentary to retell the real history of the Forbidden City. Luckily with the Palace Museum's support, our crew managed to learn a lot of knowledge, interviewing many historians and shooting the most beautiful, tranquil moments of the imperial palace," said Wu.
The crew, consisting of nearly 150 people, had spent around three years to conduct investigations, polishing the script with help of more than 30 experts from multiple departments of the Palace Museum, covering a wide range of areas including ancient architecture, drawing and calligraphy, court wares and royal history.
Aside from the Forbidden City, the crew -- made up of three camera teams to simultaneously work on different sites -- also traveled to dozens of cities, such as Nanjing and Suzhou in Jiangsu province as well as Fuzhou, Xiamen and Quanzhou in Fujian province, to obtain more content about Chinese history related to the stories happening inside the palace.
More interestingly, the crew also constructed a life-size replica of several venues in the palace in Hengdian World Studios, China's largest shooting base for films and TV series, to recruit actors to recreate some historical scenes, giving audiences an immersive experience.