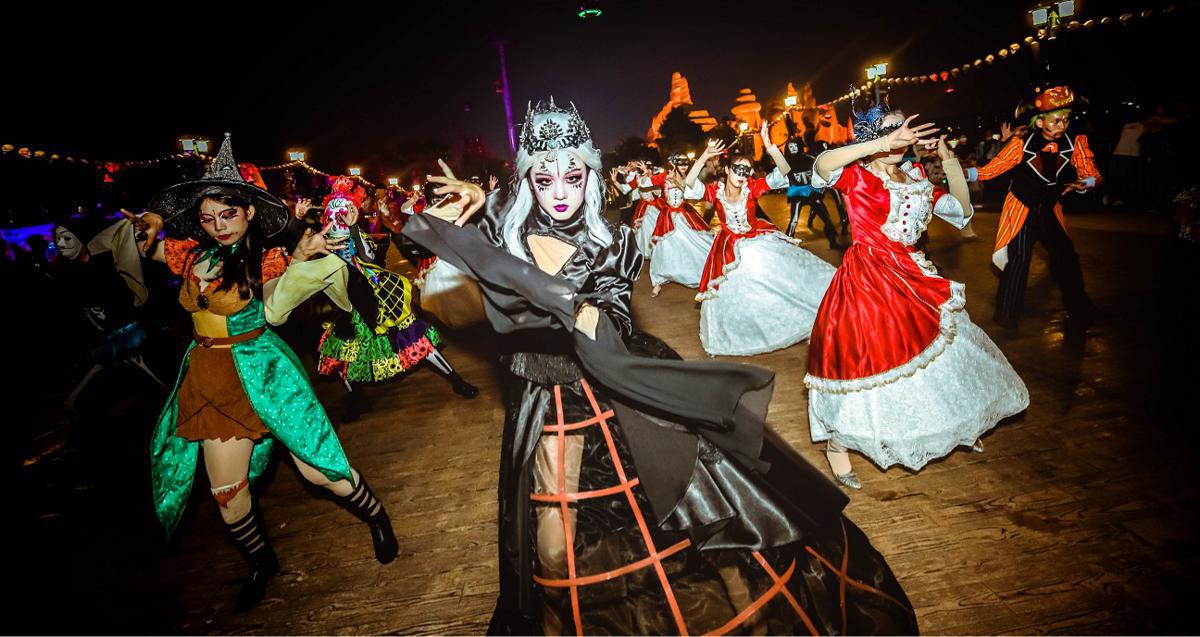 Those who visit any of the 10 Haichang Ocean Parks locations across China will be able to enjoy the festive atmosphere of Halloween until Nov 15.
Besides Halloween décor, these theme parks are also decorated in the style of the popular video game Plants vs Zombies.
Visitors can watch "spooky" parades with festooned vehicles, take photos with characters such as ghosts played by staff members, and join costume parties by dressing as cartoon and movie characters. They can also dress up their dogs and bring them to the parks' activities designed especially for canine friends.
To ensure patrons' safety, Haichang has taken strict preventive measures against COVID-19 such as regular disinfection of parks, monitoring the visitor count in real time and providing no-contact dining service.