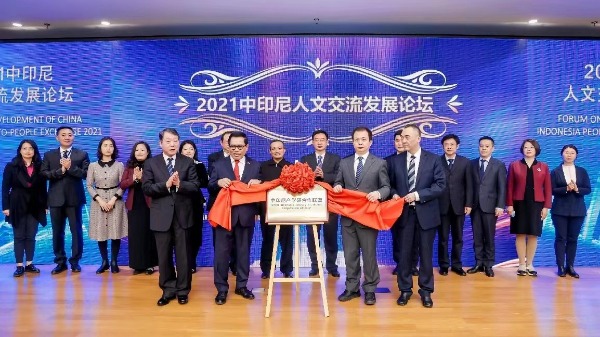 A forum on the development of China-Indonesia people-to-people exchange kicked off in the Beijing University of Chemical Technology on Oct 24, aiming to promote collaboration among enterprises, universities and research institutes in the education sectors of both sides.
During the event, more than 20 experts and scholars from China and Indonesia shared their views on how to promote the people-to-people exchanges between China and Indonesia.
Meanwhile, an alliance was founded by the Beijing University of Chemical Technology, China National Chemical Engineering Group Corporation Ltd and other 70 universities, enterprises and institutions to fuel China-Indonesia collaboration in education and scientific researches.
The forum set up an international platform for the governments, think tanks, enterprises and media from China and Indonesia to conduct frequent exchanges in the post-pandemic era and contribute to strengthening the mutual trust between people from the both sides as well as further developing the economic and trading cooperation between the two countries in the future.