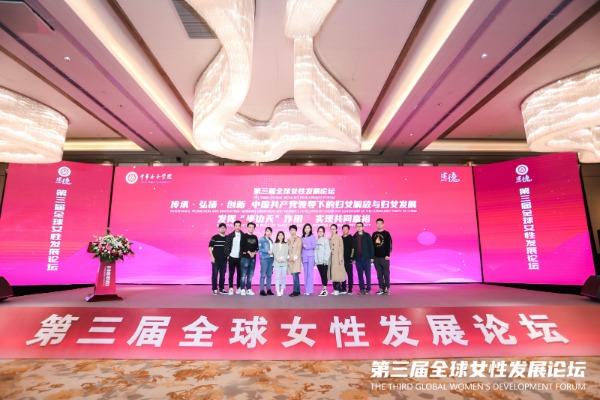 The third Global Women's Development Forum was held in Jiande city, East China's Zhejiang province, during the weekend.
Held by the China Women's University and Zhejiang Women's Federation and other organizers, the conference invited scholars and experts from UNESCO, UN Women, the Federal Democratic Republic of Ethiopia and China to discuss topics such as women's participation in grassroots social governance, digital society and women's development and women's startups.
In the 1950s, women in Qianhe village, Jiande, broke old traditions, walked out of their family, joined agricultural production and began living like their male counterparts. Their story caught the attention of late Chinese leader Mao Zedong. He confirmed the influence of women in a note he wrote for a report about women's participation in production.
According to Li Mingshun, Party secretary of China Women's University, the forum is an exploration of combining theory and practice, and developing new experience. "With the experience of Qianhe as an example, it enables us to discuss Qianhe women's spirits, and try to generate new ideas for global women's development," Li said.
The Qianhe Consensus, which stresses inheriting Qianhe women's spirits, striving to create a better life and enhancing global cooperation was issued during the forum.