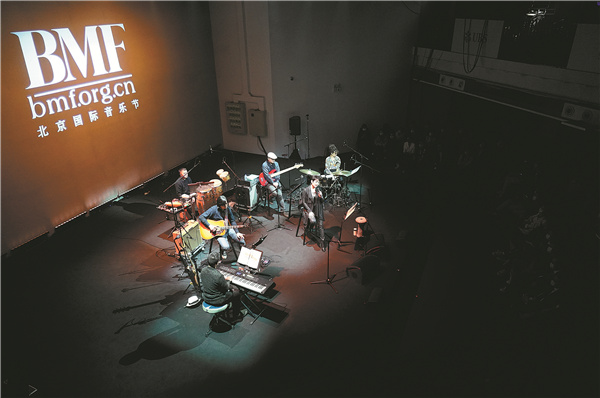 The lights dim, a hush falls over the crowd, a palpable air of expectation is evident. Then Cheng Fangyuan starts to sing.
"After all those years of performing onstage, I finally found the most comfortable way of singing, which is what I am doing now," the 61-year-old Cheng says to the audience after she finishes her first song of the night, a Chinese song called I Want You, written by Fan Chong, which was featured in the Chinese movie, Mr Donkey, in 2017.
"This is the first time that I perform in such a venue, which is small, intimate and flexible. I really love the atmosphere and make music with the other musicians," says Cheng, introducing her band members: bassist Huang Yong, guitarist Feng Chong, percussionist Gao Xing, keyboardist Feng Wei and drummer Liu Ziyi.
During the Oct 19 concert, Cheng performed songs covering a diversity of style, such as jazz, bossa nova and pop. The event, held in a live house venue in Beijing's Sanlitun area, was part of the Beijing Music Festival.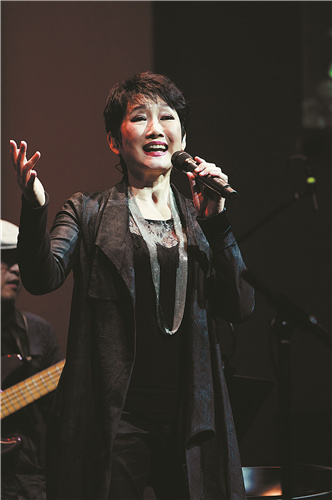 She performed in multiple languages, such as Chinese, English and Spanish with songs she wrote herself and songs she adapted from classics, such as L-O-V-E, written by Bert Kaempfert and Milt Gabler and first released by Bert Kaempfert in 1964, My Favorite Things from the classic musical The Sound of Music, and Latin pop-inspired song Mojito, written and performed by Jay Chou in 2020.
Cheng, a Beijing native, rose to fame in 1981 as a pop singer-songwriter after she released her debut self-titled album. With more than 10 albums under her belt, Cheng has won a number of music awards, including the prestigious China Gold Record Award.