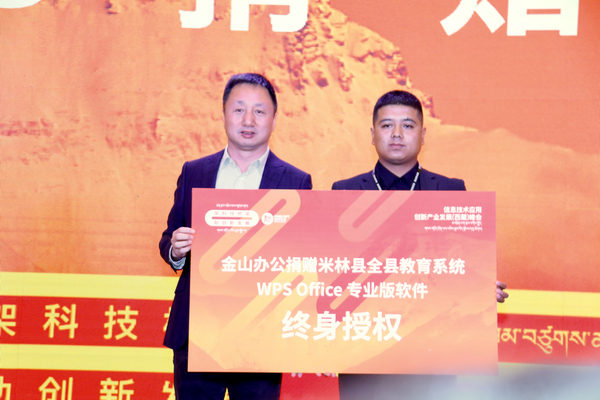 Kingsoft Office, a leading Chinese office software and internet service provider, officially released WPS Office software suites that support Tibetan text on Thursday.
The company is also collaborating with Tibet University to set up a language technology development laboratory, aiming to develop software products that can be connected to the local cultures in the region and better serve local users' demands.
Wang Binli, vice-president of Tibet University in Lhasa, capital of Tibet, said that this year marks the 70th anniversary of the peaceful liberation of Tibet as well as the founding of Tibet University. At this important point, he hopes that by cooperating with Kingsoft Office, the university could help to push forward the digitalization of ethnic languages and cultures in the country.
Jiang Zhiqiang, senior vice-president of Kingsoft Office, said that researchers at Tibet University have profound understanding about Tibetan culture and language. Through deeper collaboration with the university, the company will be able to provide better services to its users.