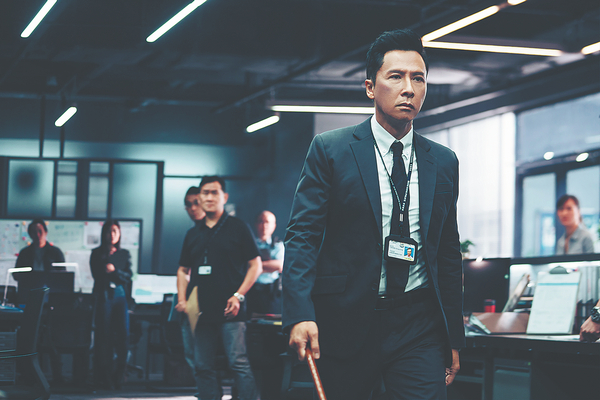 This summer, a Hong Kong action thriller Raging Fire proved that a taste of Hong Kong flavor is still in vogue, winning the hearts of millions on the Chinese mainland.
On Aug 26, three days after the first anniversary of director Benny Chan's death, his final feature Raging Fire became the 89th film screened on the Chinese mainland to take more than 1 billion yuan ($155 million) at the box office.
As of Sept 26, it becomes the highest-grossing Hong Kong film with a box office of 1.315 billion yuan, beating the previous recorder holder-Shock Wave 2 in 2020.
Nicholas Tse, one of the leading starring in the film, posted on social media platform Weibo to mark the historical moment. Tse said,"Director, we made it."
Cinemas have extended the screening period for the movie to Oct 30 in light of the popular response from audience.
The movie tells a familiar story of an honest cop named Bong, played by Donnie Yen, clashing with Ngor, a former colleague, portrayed by Nicholas Tse. The latter swears to take revenge against Bong and the entire police force after former colleagues testify against him, leading to Ngor being imprisoned for beating a suspect to death.
The film scored 7.5 points out of 10 among more than 246,000 viewers on the mainland movie review platform Douban.
However, high expectations for renowned director Chan's swan song ended in disappointment for some diehard fans.
One reviewer, who gave the film six points out of 10 on Douban, said,"It was barely a satisfactory work from Benny Chan ... and this saddens me." Other fans said the film was "up to the usual standard", with Hong Kong action movies being in the doldrums for a number of years.
Liu Yifan, a movie critic based on the mainland, said,"Raging Fire is a real, authentic Hong Kong film, the likes of which haven't been seen for a long time."
The movie is typical of Chan's often-violent scenes, showcased by sensational explosions, Liu said, adding that such settings are even more evident in this film. Moviegoers can feel "a strong sense of catharsis" in the storytelling and camerawork, according to Liu.
The film marked the end of Chan's long and successful feature movie career, which began in 1990 with A Moment of Romance. He made his mainland debut in 2003 with Heroic Duo, before he and Jackie Chan collaborated on New Police Story the following year. Over the next few years, Benny Chan kept the genre flying high, along with stars such as Andy Lau, Louis Koo and Daniel Wu.
Diagnosed with nasopharyngeal cancer while filming Raging Fire in 2019, Benny Chan died during postproduction on Aug 23 last year. He was 58.
His last post on Sina Weibo, which celebrated completion of the film on Aug 7, 2019, drew hundreds of comments including:"Thank you for the great film"; "We miss you"; and "May you rest in peace".
Many posts on the official account for Raging Fire called for a longer version of the movie after reports said that about an hour of footage had been removed from Benny Chan's draft version.
One viewer, who gave the film full marks, said, "Benny Chan dedicated his whole life to defending the glory of Hong Kong action films."