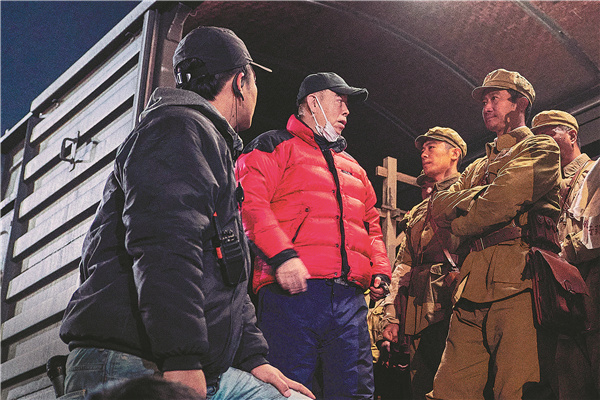 For the fourth consecutive week since its opening on the eve of the National Day holiday, The Battle at Lake Changjin-an epic in honor of a war fought seven decades ago-has continued to top the country's box office, signaling a trend change among Chinese audiences for local blockbusters.
According to the producers, the 176-minute film-which cost 1.3 billion yuan ($202.7 million) to become the most expensive of its kind in China-casts a group of A-list actors and actresses, and recruited a sizable crew of around 12,000 members to shoot intermittently for two years, with its special effects-laden scenes teaming up over 80 companies from home and abroad.
Set during the War to Resist US Aggression and Aid Korea (1950-53), the film centers on a heroic company of the Chinese People's Volunteers army, reflecting CPV soldiers' iron will and great spirit to safeguard the then newly founded People's Republic of China.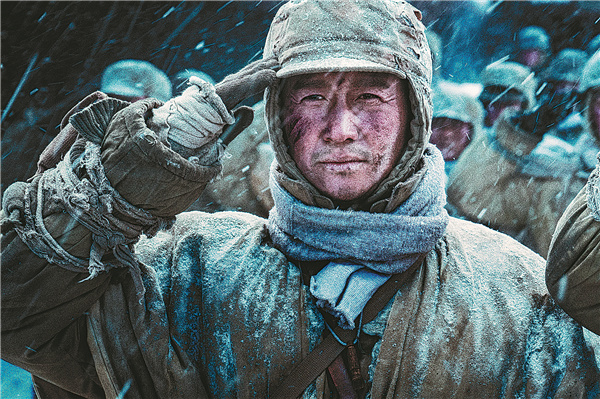 Resonating with an audience running into the millions and enhancing their pride in China's great achievements, the film has become hugely popular, smashing a total of 26 records, mainly in terms of box-office and admission figures.
As of Wednesday, the movie had raked in more than 5 billion yuan, exceeding F9: The Fast Saga to become the second highest-grossing film in the world this year. The top position is currently occupied by another Chinese hit Hi, Mom.
China's movie market-which has fulfilled its pre-pandemic goal to accumulate more than 80,000 silver screens earlier this month-has seen this year's box-office receipts exceeding 40 billion yuan as of Sunday, surpassing that for the same period in 2019.
Aside from arousing public interest in history, the film has also prompted many viewers to commemorate martyrs in a wide range of ways, varying from taking flowers to visit the Chinese People's Volunteers Cemetery in northeastern China's Shenyang city to writing memorial articles online.