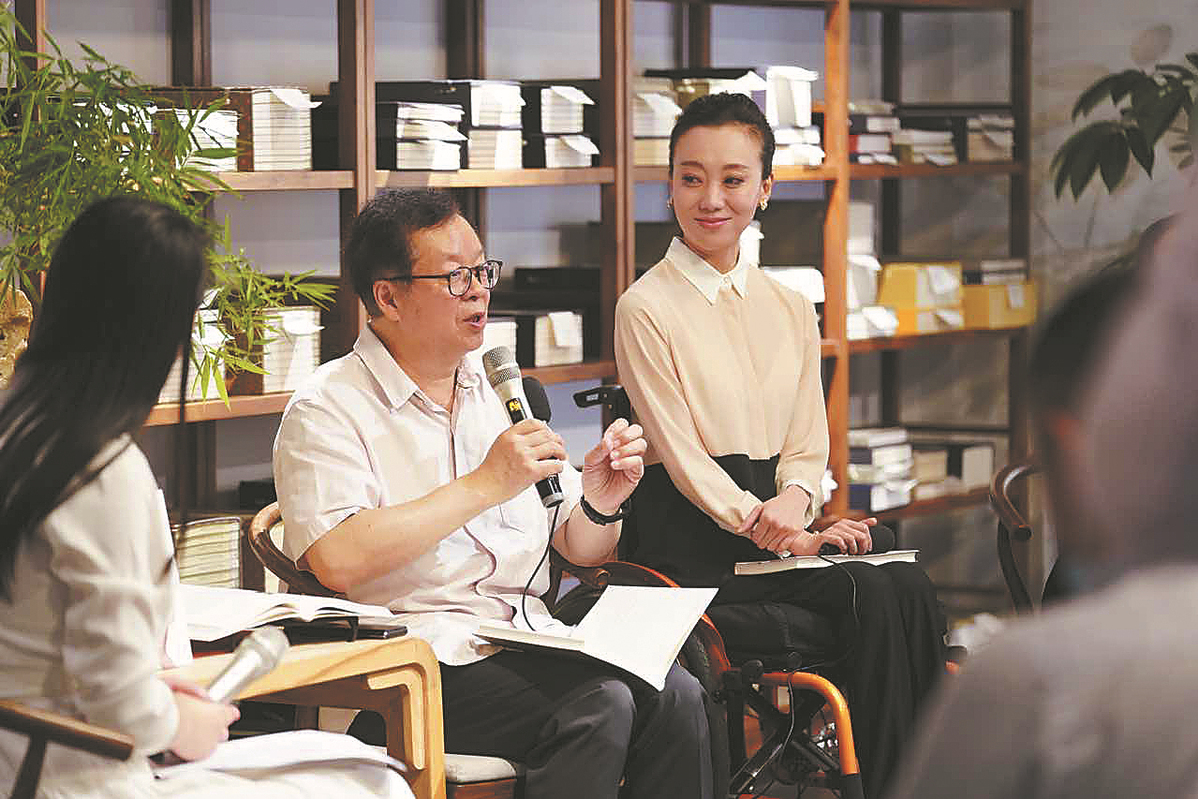 Choreographer Liu Yan, who has used a wheelchair since an accident while rehearsing for the Beijing Olympics, has released a book based on groundbreaking research on dance gestures made from the wrist up.
Dancer-choreographer Liu Yan was considered one of China's leading classical dancers before her vertebrae was severely injured during a rehearsal for the opening ceremony of the 2008 Beijing Olympics, which left her paralyzed below the waist.
Her peers had nicknamed her "the first pair of legs of classical Chinese dance" in reference to her refined technique.
Decades later, Liu has adjusted to using a wheelchair and is a Beijing Dance Academy professor.
She recently released a new book in Beijing, titled Impression of Hands, about her research on classical Chinese dance's hand gestures, with a focus on the murals of Dunhuang's renowned Mogao Grottoes in Northwest China's Gansu province.
The book, which features photos of various hand gestures performed by Liu, also serves as her report as a postdoctoral researcher for the University of the Chinese Academy of Social Sciences.
"With this new book, we gave Liu Yan another nickname-'the first pair of hands of classical Chinese dance'," says Beijing Dance Academy president Guo Lei, adding that Liu's investigation has filled in a gap in academic research.
"She never stops continuing to dance and trying to push the art form's boundaries. She is a great example, which inspires her students."
Chinese Dancers Association president Feng Shuangbai says: "We usually research different dance forms, such as ballet, and traditional Chinese and contemporary genres. Deep research on classical Chinese dance's hand gestures is an achievement."
Feng was also Liu's professor when she pursued her doctoral degree at the Chinese National Academy of Arts.