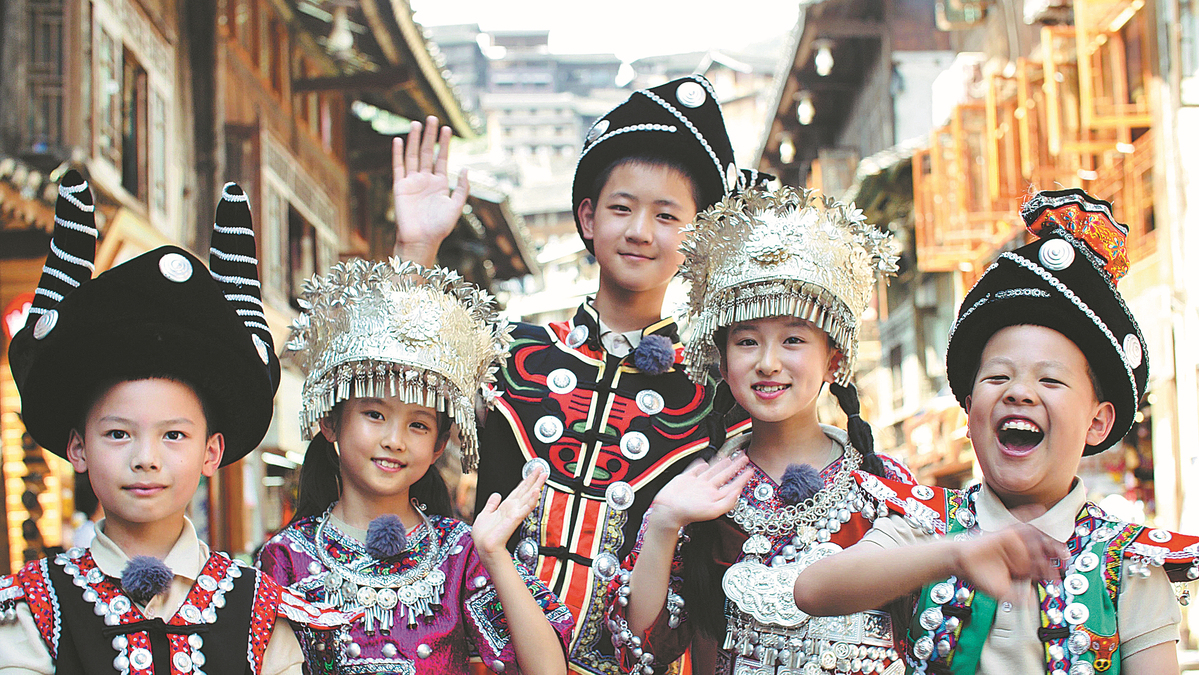 Many joyful experiences are etched in the children's memories, such as taking a train ride through forests to a mountainous village, and learning to make silver jewelry with a veteran craftsman at the country's largest settlement for the Miao ethnic group.
Aside from these eye-opening adventures, the children-most of whom have grown up in big cities such as Beijing and Tianjin-also enjoyed new, if somewhat exhausting, experiences like plowing fields with local farmers in Tianshuijing, a village in Gansu.
Si Xiaofeng, the chief director, says the program has set a goal to help children to better perceive the world through travel, with each episode intentionally interweaving a lot of knowledge, varying from history to physics and chemistry.
"All the content is designed from the perspective of children. We want the young audience to also get a picture of the societal change and progress through the interesting trips taken by the protagonists and the stories of locals they meet," adds Si.
Also in line with China's "double reduction" policy, the country's latest effort to reduce students' burden, Si says the program aims to highlight the significance of a healthy childhood, exploring the proper role that parents should play in family education.
"Make the children happy and they will learn more effectively throughout their lives," the director says.