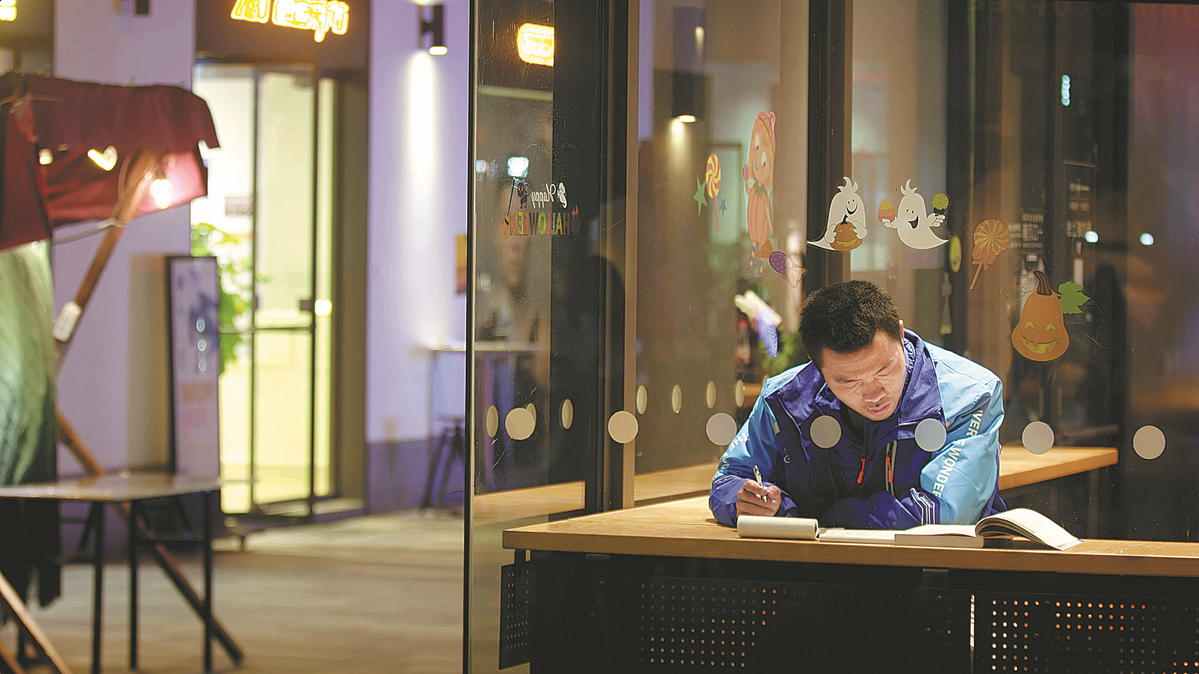 Documentary tells stories of ordinary people as they seek out their place in modern Chinese society, Wang Ru reports.
Students had mixed feelings upon receiving letters written by themselves seven years earlier. Many of them had forgotten the letter, some laughed while reading the letter with family members, some cried without revealing the content of their letter to anyone, and one lucky recipient found a "business startup fund" he had left to himself in the envelope, albeit a very modest 1 yuan ($0.15) note.
In 2013, China Post in Changde city, Central China's Hunan province, organized an activity in which it asked 13,000 local middle school students to write a letter to their future selves. In 2020, the letters were sent back to them and their reactions were recorded as part of Going With the Flow, a four-episode documentary produced by Shanghai Media Group. It premiered on Dragon TV and streaming site Tencent Video on Sept 7.
According to Fan Shiguang, general director of the production,"President Xi Jinping said, 'China, as a country of people on the move, is energetically pursuing prosperity', in his New Year speech in 2019. That made us consider what the movement is, what the source of vitality is, and whether we could portray ordinary Chinese people from this perspective."