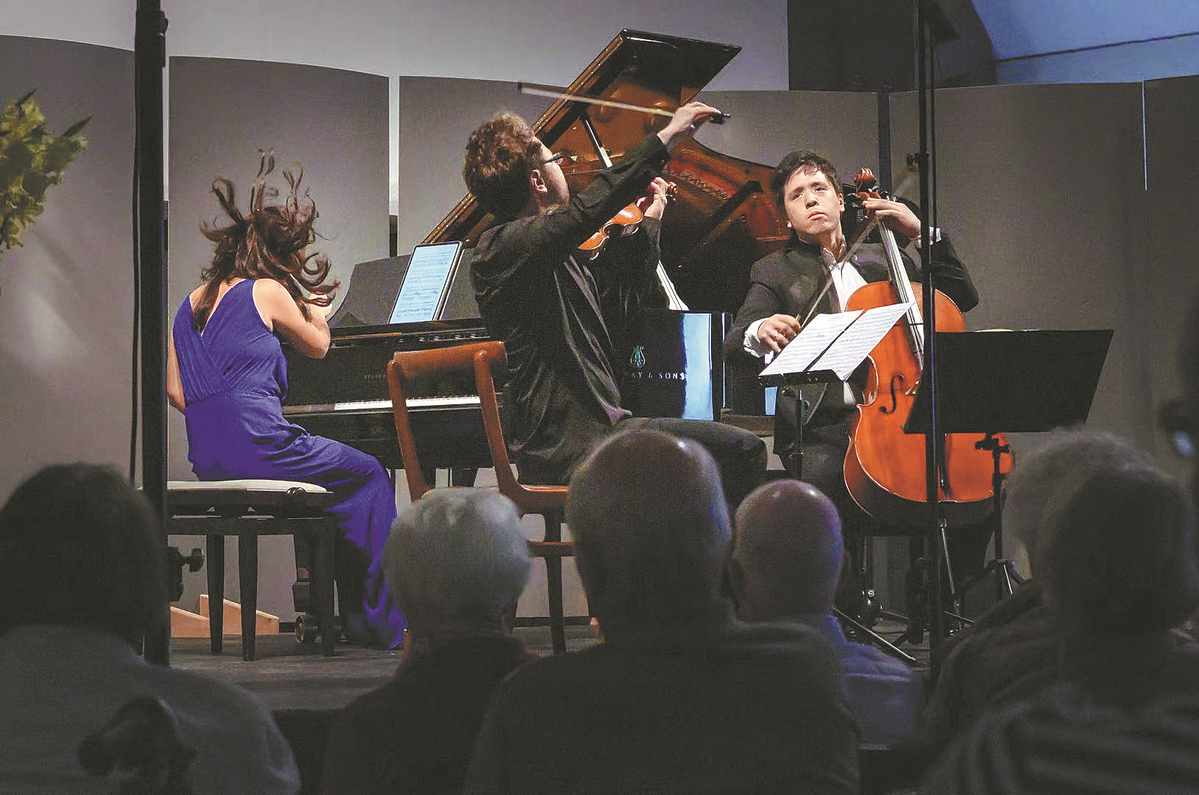 Pianist Wu Qian considers herself as one of the lucky ones-having been discovered for her piano playing talent early on in life, earning scholarships throughout her studies in the United Kingdom, and winning notable awards along the way.
She wants to give back by sparking young people's interest in classical music and inspiring more musicians from the younger generation with her projects in music performance and education, including the new album Ravel & Saint-Saens Piano Trios by the Sitkovetsky Trio, of which she is a founding member.
The album, published by record label BIS Records, was released in July and features the work of two French composers: Maurice Ravel's Piano Trio in A Minor, M 67 and Camille Saint-Saens' Piano Trio No 2 in E Minor, Op 92.
"There are not so many historical recordings for these two pieces. We wanted to take our own unique path. I think we have captured a very personal and interesting interpretation, and we have succeeded in making this recording as vivid as listening to a live concert," Wu says.
"We loved exploring differences with the sonorities and colors at our disposal," violinist and founding member of the trio, Alexander Sitkovetsky, says, addressing the distinction between the pieces chosen.
"This year also marks the centennial of Saint-Saens' passing, so it felt an especially fitting time to release this recording. We are so excited to share it with everyone."
From a more intuitive aspect, the choice for these pieces to be included on the album comes from the trio's love for chamber music. Wu recalls that every time the trio performed these pieces live, they would feel a closer connection with the composers and a deeper understanding of their works.
Wu discovered the charm of chamber music during her studies at the Yehudi Menuhin School in the UK, which, according to Wu, puts a strong emphasis on chamber music in its education, encouraging students to rehearse together to gain relevant experience.
Born in Shanghai in 1984, she started learning the piano at the age of 6 and, just five years later, she was discovered by pianist and music educator Malcolm Troup, who secured a scholarship for her to study at the music school.
Wu arrived in the UK by herself at the age of 13 and proceeded to acquire bachelor's and master's degrees at the Royal Academy of Music in London with full scholarship, during which she won international awards and acclaim.