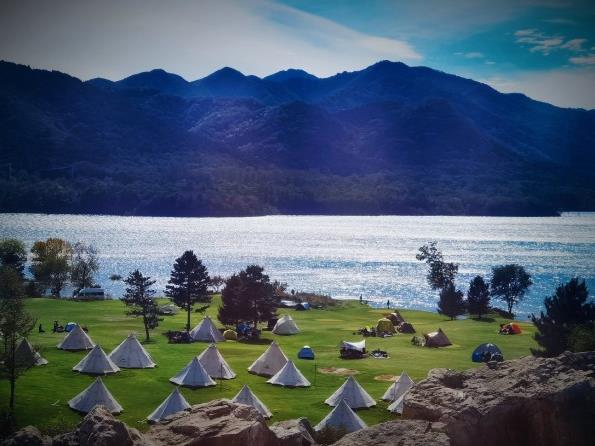 Jinhai Lake unveiled an H plan on October 10 to promote its history, health, homestay and hotel industries.
The lake area in Beijing's Pinggu district served as the main venue of this year's World Leisure Congress in April.
A total of 20 local residences near the lake are now idle and available for investment to be developed into homestays, while four villages in the neighborhood of the lake have offered space for rural hotels or homestay cluster investments.
The idea is to upgrade travel experiences at the lake, according to local authorities.
At the H plan promotion event, the Jinhai Lake authority signed an agreement on culture and tourism homestays with the Lvyue Group, a strategic investment company.
The lake area recorded human activity from 100,000 years ago, as indicated by local tombs, and the Great Wall runs across the area.
One can enjoy fresh air, hiking, water sports and entertainment in the lake area, which is also home to 15 living fountains.
The local authority aims to build Jinhai Lake into a destination for conventions and exhibitions, shopping and tourism.