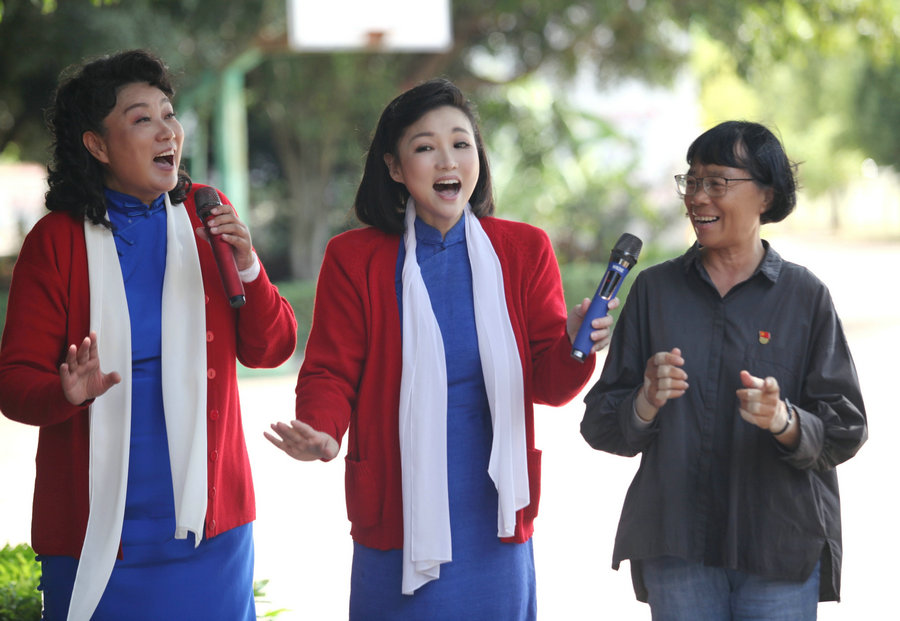 Premiered in Beijing in 1964, the Chinese opera Jiang Jie was a huge success and toured nationwide. It was adapted from the revolutionary novel Hong Yan (Red Crag), which, written by Luo Guangbin and Yang Yiyan, portrays a group of underground Communists and their heroic battle on the eve of 1949, when the People's Republic of China was founded.
The Chinese opera centers on Jiang, a female martyr also known as Jiang Jie, who was born in 1920 in southwestern Sichuan province and joined the Communist Party of China when she was 19. She was arrested in 1948 and detained in a Chongqing prison. A year later, she was killed at the age of 29. The image of Jiang, with hair down to her shoulders, in a red jacket over a blue cheongsam and wrapped in a long white scarf, is well-known among Chinese audiences.
Since 2007, Wang has been playing the role of Jiang. As this year marks the 100th anniversary of the founding of the Communist Party of China, Jiang Jiehas been restaged by the China National Opera & Dance Drama Theater in Beijing this September.