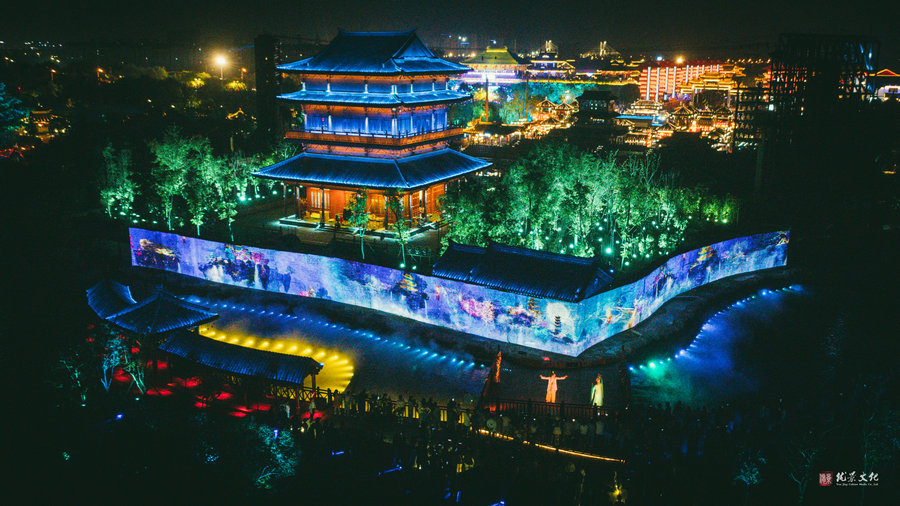 Journey to Fairyland, an immersive outdoor performance, was staged during the National Day holiday at Xixi Tourism and Culture Scenic Area, located on the bank of the ancient salt shipping river in the western suburb of Taicheng, Yancheng city, Jiangsu province.
The show, which premiered Sept 30, portrays a love story between the kindhearted man Dong Yong and a goddess through folk music and dances.
Outdoor scenes, architecture and lights complement the performances by singers and dancers.