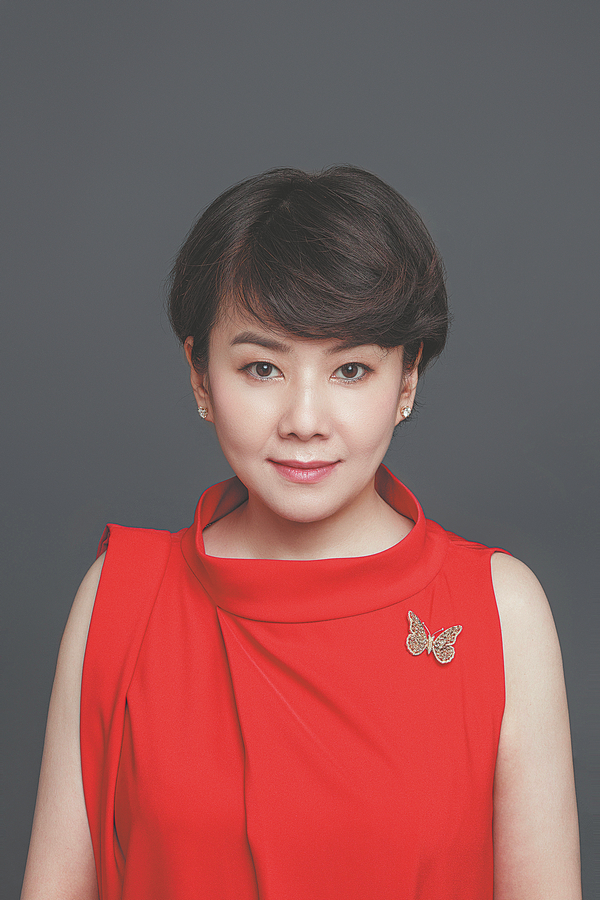 Li Jin, 50s, a Beijing entrepreneur who runs a boutique hotel, often spends her National Day holidays with her guests.
"As a local Beijinger, I feel great spending this day with my guests who come to the capital to experience the holiday by learning the culture and the history of this charming, ancient city," she said. "It's an honor for me to become a part of their memories during their stay in Beijing."
Located within Beijing's Second Ring Road in Weijia Hutong, Dongcheng district, the Cours et Pavillons Hotel is a little hard to find because of its modest entrance.
"I want it to be perfectly blended with the neighboring residential courtyards," Li said. "The guests who choose us want to experience a comfortable but totally different stay compared with five-star hotels."
Similar to many middle-class women, Li loves culture, fashion, good food and traveling.
Before the COVID-19 epidemic, Li used to travel abroad quite frequently. Her destinations were mostly in Europe.
"My favorite countries are Italy, Britain and France," she said. "I like visiting old castles in those countries, where I could always get many inspirations."
Li likes visiting museums and art galleries during her stay in Europe. Instead of staying in five-star hotels, she likes to choose private mansions in order to get closer to local life and cultures.
"I want to bring those feelings back to Beijing. Five-star hotels are of course good, but they are too similar and standardized. I hope people can have unique experience of Beijing life when they visit this city," she said.
In 2014, the Cours et Pavillons Hotel was officially opened making Li's dream come true.