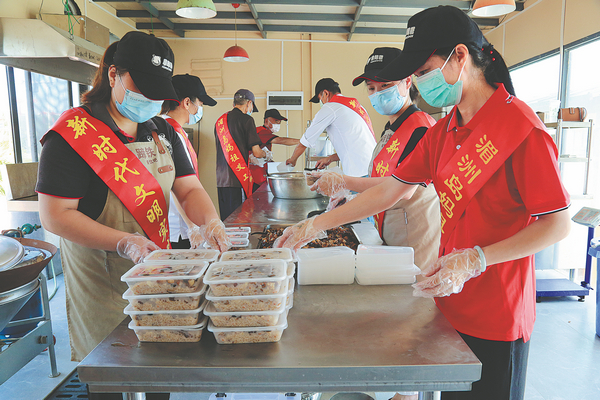 When the latest COVID-19 outbreak hit Fujian in September, many people from Taiwan who live in the eastern province volunteered to work on the front line with locals doing virus prevention and control work.
Fujian, the closest mainland province to Taiwan, has many people from the island who come to invest, start businesses or work. Many of these frequent travelers from across the Taiwan Straits consider the province their second home.
On Sept 10, there was a resurgence of the outbreak in Fujian and it quickly spread to four cities in the province. Thousands of people have been under medical observation since then. No confirmed cases have been reported among Taiwan people living in Fujian, authorities said on Sept 15.
Taiwan business and investment associations in cities across the province started an initiative on Sept 14, calling on businesspeople from the island to cooperate with local governments in epidemic prevention and control work.
"Looking back to last year, we joined hands to overcome difficulties and worked together to promote the resumption of production and business after the epidemic. We believe this time, we will do it the same," the associations said in a joint statement.