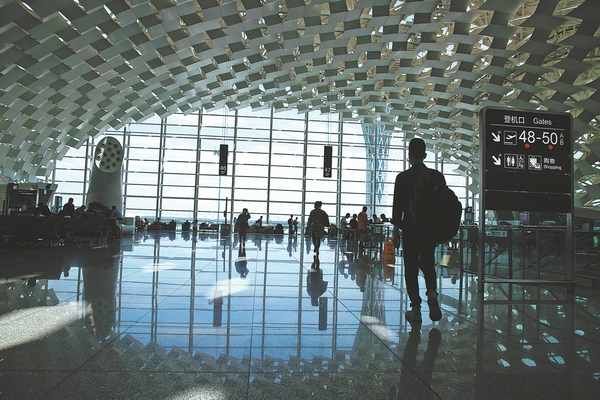 Global aviation industry players are promoting energy saving and carbon-reduction measures, and seeking alternatives to fossil fuels in powering commercial aircraft to ultimately achieve carbon-neutral growth.
The aviation industry produces about 2 percent of all human-induced carbon emissions, figures of Air Transport Action Group showed. Industry players are looking to a greener path of growth.
The COVID-19 pandemic has had a devastating impact on the global air travel market. Last year, the net loss of the industry totaled $126.4 billion, the worst year on record. In 2020, 1.8 billion passengers took flights, and the number of people who flew dropped 60.2 percent over 2019, the International Air Transport Association said.
The carbon emission volume of the aviation industry last year was quite low, but the result came with the largest decline of air passengers transported since the 1950s. To achieve sustainable growth in the long term, cleaner alternative propulsion technologies such as electric, hybrid-electric and hydrogen are under development by aircraft and propulsion manufacturers.
"The discussions of the carbon emission measures of the aviation industry actually started around 2007. In a real scenario, carbon reduction through advances in fuel technology and the way the fuel is used has begun even earlier," said Yu Zhanfu, partner and vice-president for China at consultancy Roland Berger.