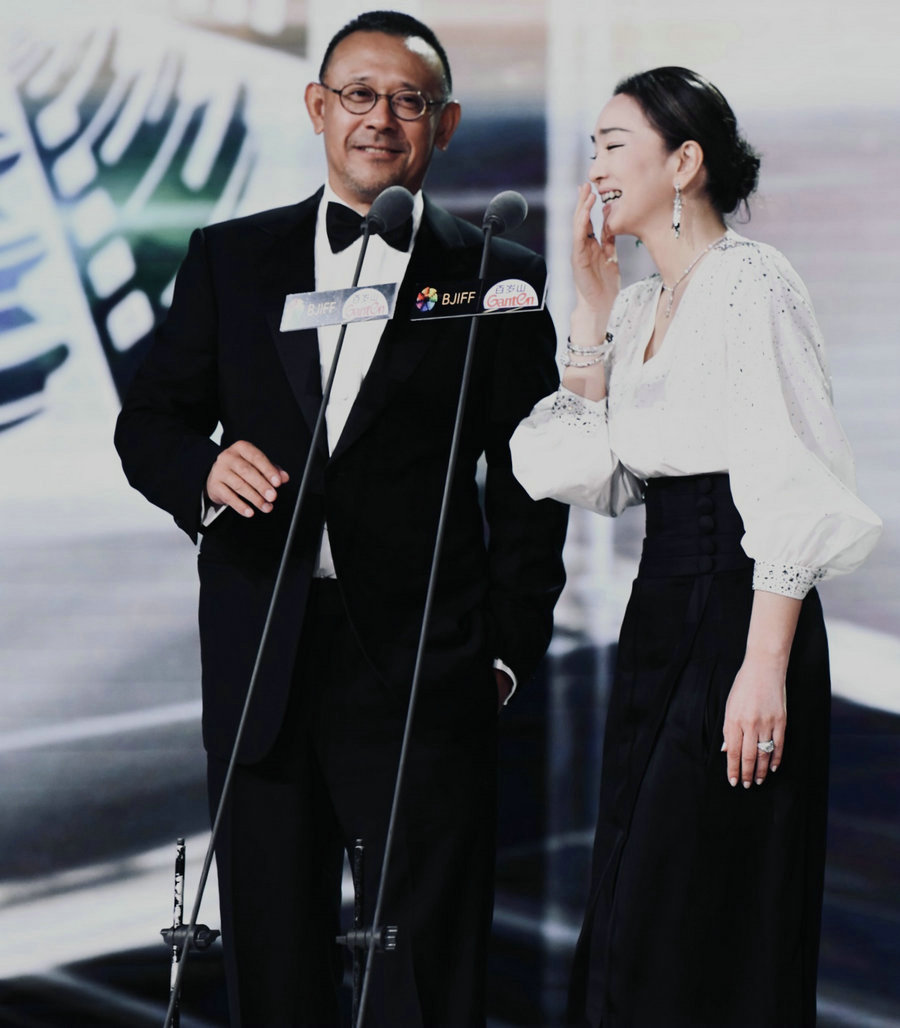 Due to the pandemic, the closing ceremony employed internet technology to simultaneously connect to the overseas crews of 12 films which were shortlisted for the Tiantan Award, making the festival still tightly tied to international filmmakers despite the special times.
Veteran actors and actresses such as Chen Daoming, Ge You, Jiang Wen and Liu Xiaoqing also attended the closing ceremony, reminding audiences of the golden era of Chinese cinema.
Gong Li -- president of the Tiantan Award's jury panel -- walked out hand in hand with actor Jiang, stirring up nostalgia over their performances together in the classic Red Sorghum, the first Chinese film to win a Golden Bear at the Berlin International Film Festival in 1988.