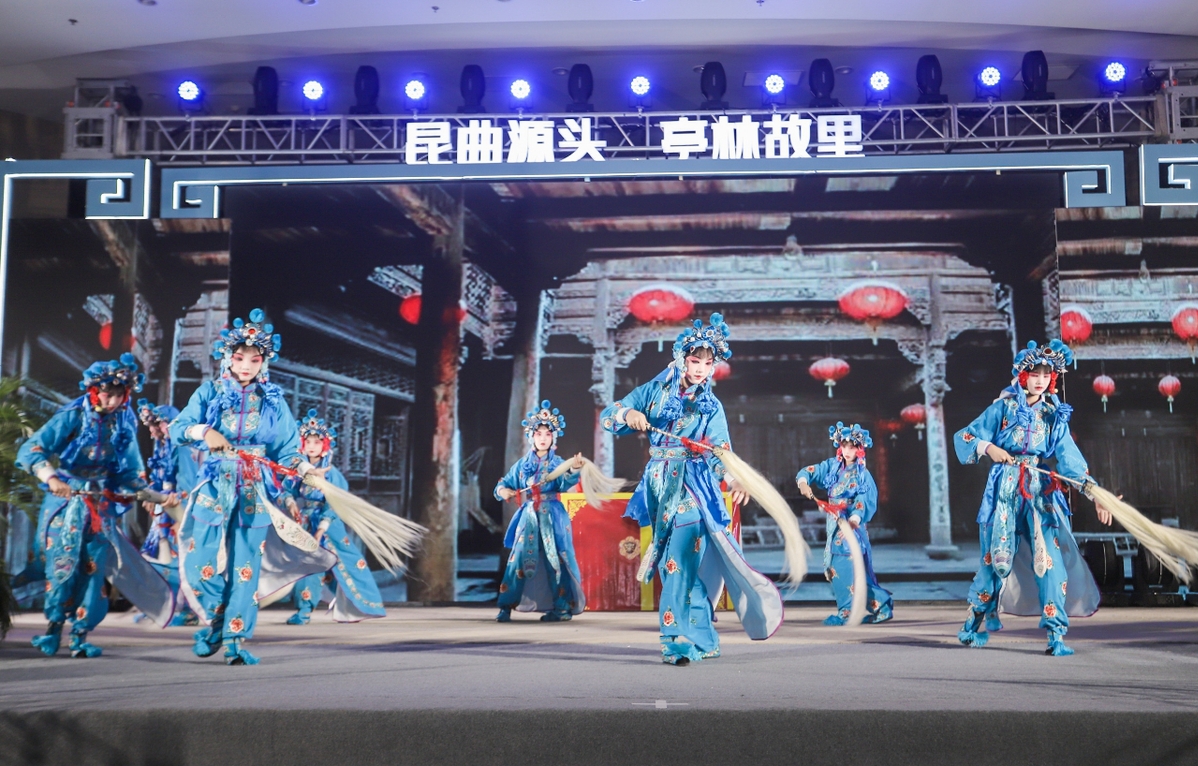 Originating from Qiandeng town, Kunshan in East China's Jiangsu province, Kunqu Opera has a history of more than 600 years.
As the cradle of Kunqu Opera, Kunshan has always been committed to the protection and inheritance of this unique opera and it was successfully inscribed on the UNESCO List of Intangible Cultural Heritage in 2001.
In order to make Kunqu Opera more attractive for theatergoers and drive more audience to admire the charm of Kunqu Opera, the opening ceremony of the sixth Qiandeng Qinfeng Opera Fair was held in Qiandeng town on Sept 26.