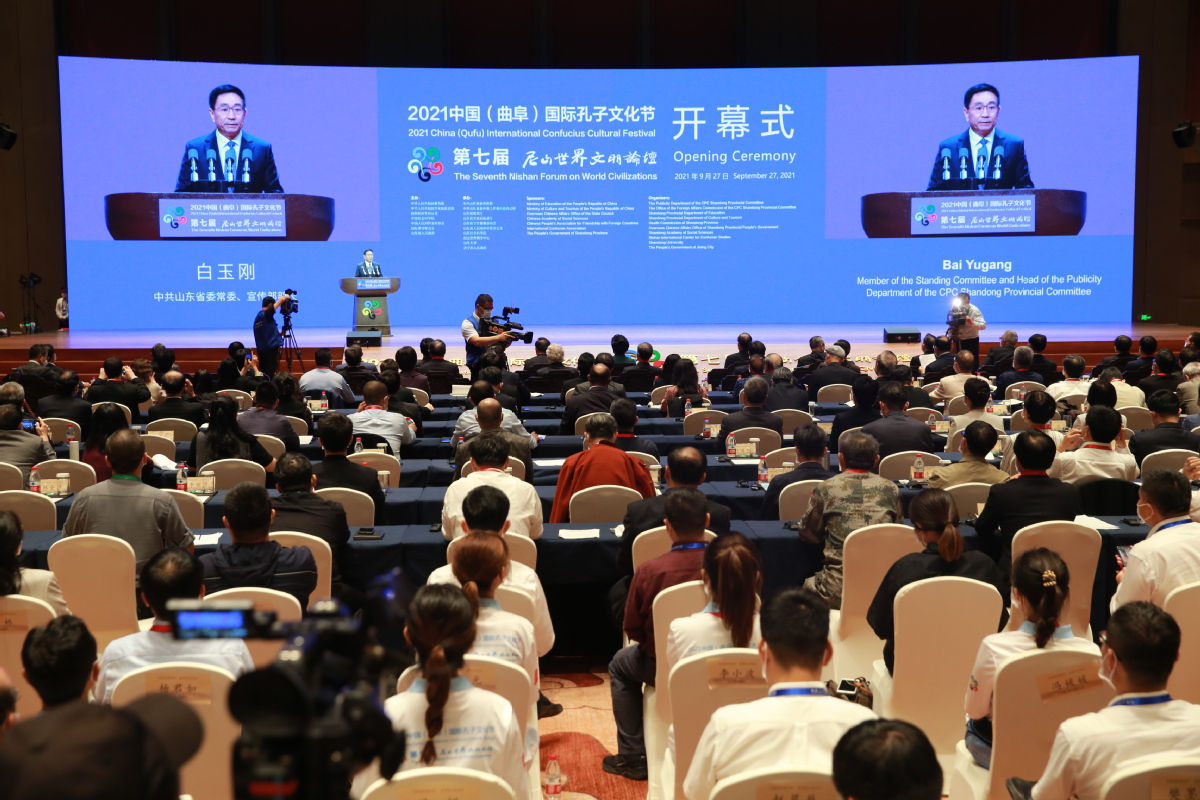 Excellent traditional Chinese culture, which is exemplified by Confucian culture, represents the wisdom and philosophy that Chinese people have been accumulating over the past hundreds of decades, said Hao Mingjin, vice-chairman of the Standing Committee of the National People's Congress, in his speech.
Hao added that several core principles of Confucianism, such as benevolence, people-oriented governance, integrity and harmony, are still very relevant to modern values like peaceful development, democracy and fairness. Traditional Chinese culture is one of China's major contributions to the world, as well as the spiritual strength that enhances exchanges between diverse civilizations.
A number of foreign guests, including former UN secretary-general Ban Ki-moon, Thai Princess Maha Chakri Sirindhorn and Japan's former prime minister Yasuo Fukuda, sent their congratulations via video link.
The events are being sponsored by multiple government departments and associations, including the Ministry of Education, the Ministry of Culture and Tourism, the Chinese Academy of Social Sciences, the Chinese People's Association for Friendship with Foreign Countries, as well as the Shandong provincial government.