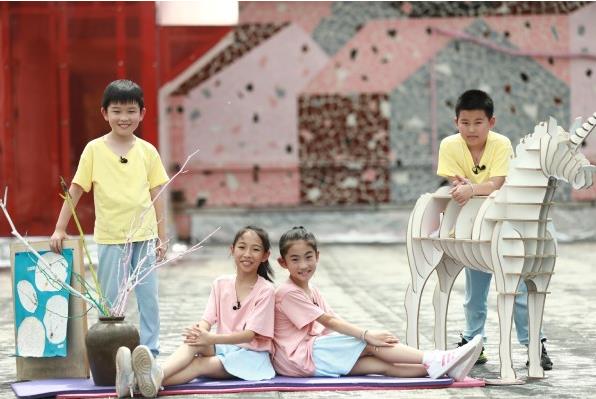 With rope nets, long slides and colorful houses, Fuwen Township Primary School in East China's rural Zhejiang province is hailed as one of the most beautiful schools in China thanks to last year's blockbuster, My People My Homeland.
Now, the school has been highlighted again in the television program, Tian Ye Li de Ge Sheng (Songs Sung from the Fields), which started to run Sunday on CCTV-17.
Multiple celebrities, including singers Cai Guoqing, Kenji Wu and Chen Linong, as well as 21 children from various schools across China, gathered at the Fuwen school as their first stop to launch a 15-day camp, which plans to rehearse and stage four children's chorus performance.
With more stars like singer Yan Weiwen and comedian Bai Kainan in upcoming episodes, the program will travel to some nearby villages, such as a village whose residents are all from the She ethnic group.
Producers revealed the show aims to raise the public's attention to art and music education in rural China, helping countryside children to pursue their artistic and musical dreams.