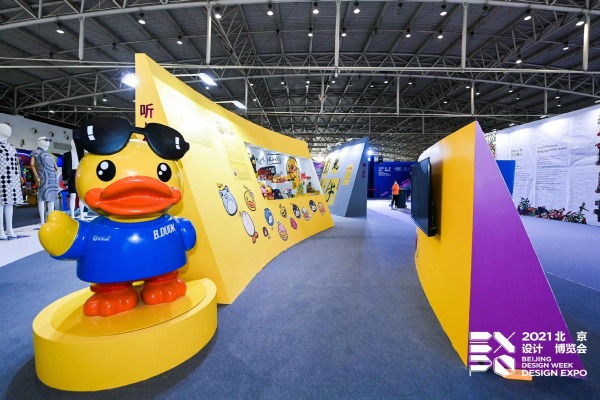 The second part of 2021 Beijing Design Week called Design Expo got underway on Sept 24 at the National Agriculture Exhibition Center in Beijing.
As part of the Beijing Design Week, the exhibition was launched in 2018 and attracted around 100,000 visitors in its first edition. Themed "brand power", the first part of this year's exhibition was held from Sept 18 to 21.
With more than 20,000-square-meter space, one highlight of the exhibition is domestic design brands in many fields including environment protection, food, clothes, and art works.
According to Wang Yudong, deputy director of the office of Beijing Design Week Organizing Committee, this year's expo aims to discuss innovation and mode for Chinese brands.
Young designers' works are also highlighted in the expo as their designs focus on many social fields such as rural revitalization and garbage collection.
The Design forum and the Laurel Award ceremony were also held during the expo.
The Design Expo will conclude on Sept 27.