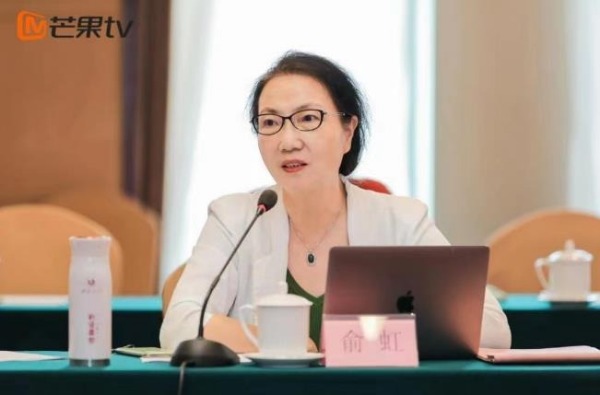 A symposium that brought together film industry practitioners, critics and scholars to analyze the influence of two documentaries produced by the video-streaming platform Mango TV was held recently in Beijing.
Both of the documentaries were filmed to celebrate the 100th anniversary of the founding of the Communist Party of China.
One of the documentaries, Daughters of the Party, record the stories of female Party members from various walks of life, including Xiang Jingyu (1895-1928), who was among the major players in the founding of the Party, Zhao Mengtao (1935-1963), a cotton mill worker who received the honorary title of a national role model worker, Han Liping, a senior technician at the Shanxi Aerospace Qinghua Equipment Co Ltd, and Huang Wenxiu (1989-2019), a college graduate who led poverty alleviation efforts and who lost her life in a flash flood in 2019. Each episode is around 10 minutes.
The other film, titled We Are Young, puts the spotlight on young Party members, including firefighters in Liangshan Yi autonomous prefecture, Sichuan province, engineers who are constructing railway tracks running through Taklimakan Desert in Xinjiang Uygur autonomous region, and medical workers from the Zhongnan Hospital of Wuhan University who fought at the front line against the COVID-19 pandemic.
Yu Hong, professor at the School of Journalism and Communication in Peking University, said that the two documentaries pay tribute to the Party and the country's heroic individuals from different perspectives.
Yang Xiqing, vice-president of Mango TV, said that the platform aims to combine positive values with innovative contents and forms when producing the documentaries.