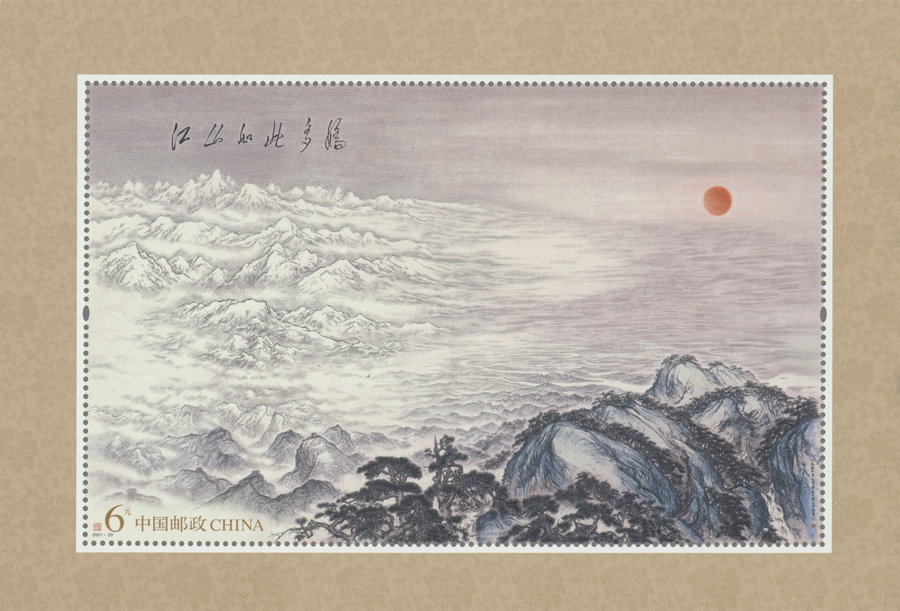 China Post will issue miniature sheets of a single postage stamp on Sept 25, featuring a vivid image of the classic Chinese painting Jiangshan Ruci Duojiao. The face price stands at 6 yuan (93 cents), and the circulation will be 6 million.
Inspired by a poem written by the late Chairman Mao Zedong, modern artists Fu Baoshi and Guan Shanyuan collaborated on a landscape ink-water painting in 1959, titled Jiangshan Ruci Duojiao, which translates to "the land so rich in beauty".
The painting summarizes the country's natural beauty by combining the views of the Great Wall and Yellow River while paying tribute to the heroism of the national spirit. It has since become a seminal work in 20th-century Chinese art.