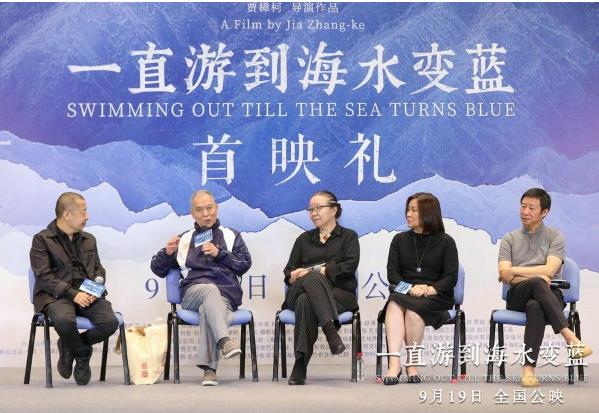 Marked as internationally recognized auteur Jia Zhangke's latest outing, the documentary, Swimming Out till the Sea Turns Blue, will open across domestic theaters on Sunday.
The documentary is the finale of a trilogy centering on artists, following 2006's Dong, about a painter, and Useless, about a fashion designer.
Coupled with the recounting of late author Ma Feng's daughter Duan Huifang, the documentary -- consisting of 18 chapters -- features interviews with Jia Pingwa, Yu Hua and Liang Hong, three of China's most prestigious writers, respectively representing the intellectual generations born in the 1950s, 1960s and 1970s.
Earlier this week, the film's premiere was held at the National Museum of Modern Chinese Literature, gathering major creators and more than 100 writers.