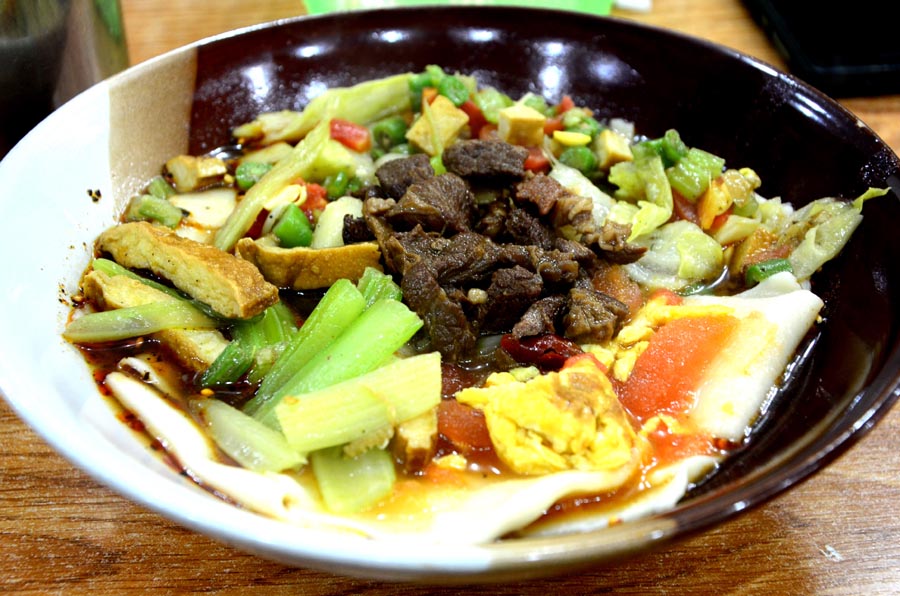 3. Biangbiang noodles (Stewed-pork hand-ripped noodles)
Biangbiang noodles are thick, fat and long. Each belt-like strand is three fingers wide, spiraling down into a big bowl. It is served dry, with toppings of chili and pork belly in alternating layers of fat and lean meat.
Biangbiang noodles are famous not only for their distinctive taste, but also for its name, which is a character so complicated many Chinese don't even know how to write it. Biang is the onomatopoeic name the noodles are given, referring to the sound chefs make when they pull the dough into noodles and bang them against the table.