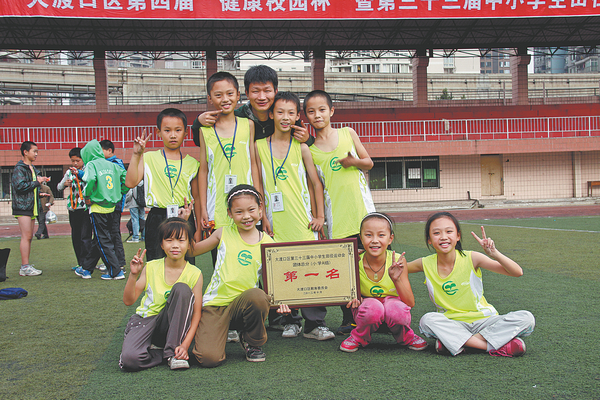 On Sept 10, Teacher's Day in China, people could be seen placing flowers and mourning on a bank of the Yangtze River in Southwest China's Chongqing-the spot where an inspirational educator recently and tragically lost his life.
At the farewell ceremony held at Baoshantang funeral parlor in Dadukou in June, thousands of people spontaneously came to pay their respects to the hero.
Wang Hongxu, 35, a primary school teacher in Chongqing, sacrificed his life to save two drowning children from a Yangtze torrent in June. His bravery has manifested great love in the community and, as a teacher, he accomplished the last "lift" from the water.
On Thursday, the Publicity Department of the Communist Party of China Central Committee posthumously awarded the title of Role Model of the Times to Wang, the fourth, and also the youngest, from Chongqing to be bestowed with the title.
The incident occurred near Wanfa Pier of the Yangtze in Dadukou district of the city on the evening of June 1.
Wang, a PE teacher at Yucai Primary School in the district, was taking his 3-year-old son for a walk nearby when he became aware of two children, a girl and a boy, struggling in the water and in danger of drowning. Without a thought for his own safety, he dashed into the water as he heard their cries for help. With the help of nine other people, who formed a rescue chain by holding hands in the water, the exhausted Wang, who was the last in the chain, saved both children, but was unable to save himself. He was swept away by the torrent.