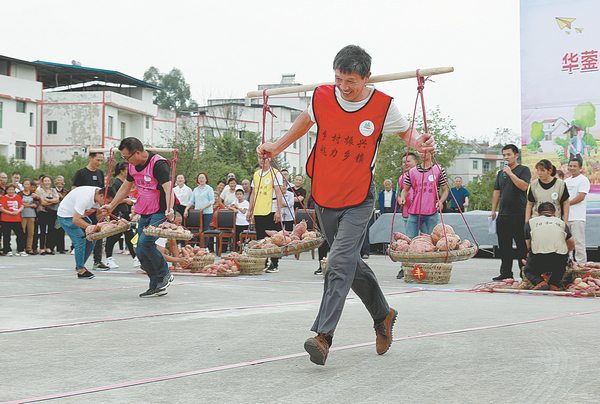 As befits a village steeped in history and located deep in the mountains, the harvest is being celebrated the old-fashioned way.
Tan Xinquan was watching a folk music performance along with dozens of others at a public square early this month in Tangbaqiu village, Linshui county, Guang'an city in Southwest China's Sichuan province.
Villagers even danced to the music with big bamboo baskets in their hands, and everyone was laughing and applauding and generally having a great time.
It was quite a nice change of pace for Tan, who has been rising with the lark since September.
"It's the harvest season," says the 60-year-old born and raised in Tangbaqiu.
Tan has been busy reaping what he sowed in the farmland earlier this year.
He has ridden his motorcycle at 6 am to the field where he worked for four hours.
Tangbaqiu is tucked in the mountains, and water supply there is good, so crops have consistently grown well over the years.