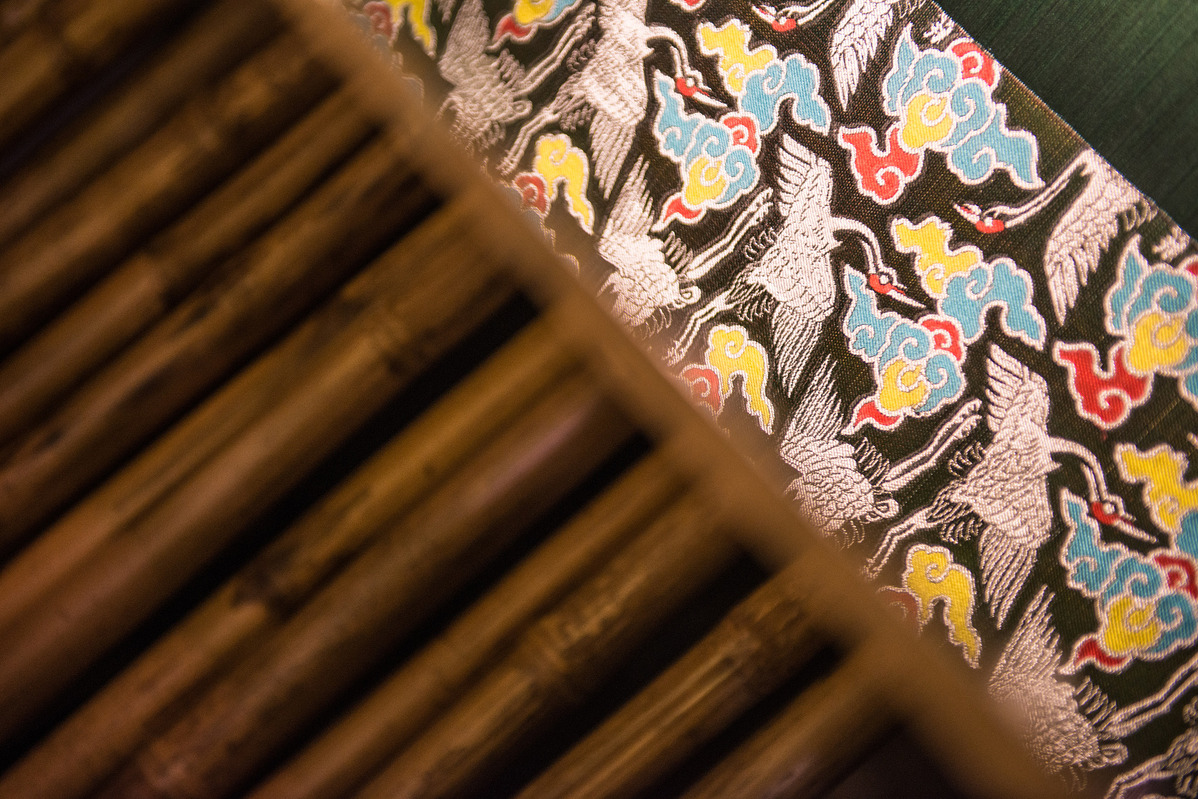 Shedding light on the origin of Shu brocade
The discovery of silk fabrics at the Sanxingdui Ruins is of great significance to the historical research of the Sichuan silk, one of China's most famous brocades also known as Shu brocade (Shujin), and of the silk of Central Plains, according to Zhou.
"This time, through more cutting-edge scientific cognition methods, we found the existence of silk, and filled the vacancy of silk in the Sichuan Basin with archaeological evidence," noted Zhou.
On the basis of the new findings, the history of silk in the Sichuan Basin can be dated back to the Sanxingdui period, about 3,000 years ago during the Shang Dynasty (1600-1100 B.C.).
The wide variety of fabrics uncovered at the site showcase the connection between the Sanxingdui culture in southwest China's Sichuan Basin and the Yin Ruins, another notable archaeological site in central China's Henan Province.
"Thus again, it demonstrates the pluralistic and unified features of the Central Plains civilization. We can draw the same conclusion from the perspective of silk," said Zhou.
Chinese archaeologists have recently unveiled a series of new major discoveries from six newly found sacrificial pits at the Sanxingdui Ruins site in southwest China's Sichuan Province, mostly from pits No. 3, 4, 7 and 8.
The much anticipated archaeological excavation of the Sanxingdui Ruins site has been underway since the site announced the discovery of six more pits in March. Nearly 10,000 cultural relics have been unearthed so far.