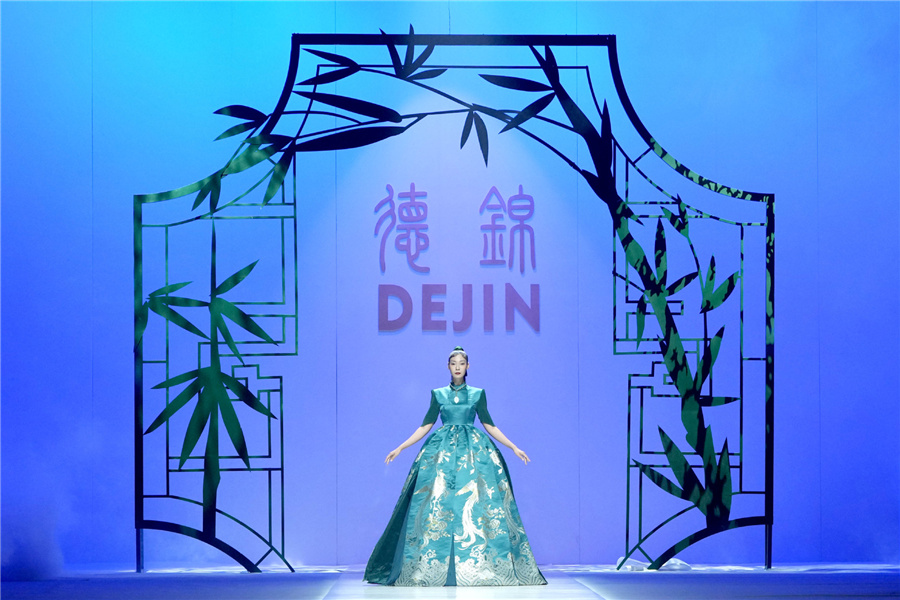 Dejin, a fashion brand by designer Zhou Li, launched its 2022 Spring/Summer collection at China Fashion Week this Thursday.
The fabric integrated hieroglyphs of the Naxi people from Southwest China's Yunnan province using embroidery techniques from East China's Shandong province.
Exquisite jade ornaments, some dating back to the Ming (1368-1644) and Qing (1636-1912) dynasties, decorate the garments and embody auspicious hopes for the future.