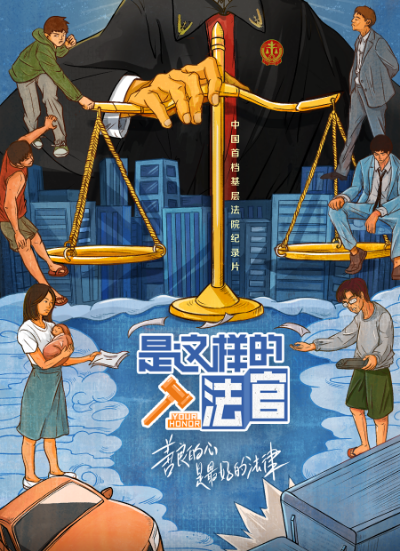 For most people, a court is probably a mysterious place that will arouse a sense of awe. But Your Honor -- a new documentary which started to stream on Tencent Video on Sept 9 -- has turned its lens to front-line trials, stirring up in-depth thoughts about human nature.
The documentary was shot in a district-level court in Changsha, the capital city of Central China's Hunan province. Within five months, the crew had dived into numerous documents from around 2,200 cases, shaping a more profound understanding about the law and court routines.
Tang Jiancong, the executive producer of the documentary, recalls that the crew had lived with and followed the judges and another court staff for several months.
"After managing to observe their work for a long time, I came to realize that the court is like a treasure trove of stories. The trials are mostly about money and freedom. So when people standing in the court strive for maximum gain, all of them will drop their 'masks' and reveal their true nature. This is the greatest draw for us," said Tang.
On Sept 9, the first episode went online, featuring the trial of a husband charged of intentionally murdering his wife as evidence showed he stabbed the woman -- who wanted to file for a divorce -- over 20 times.
One new episode will be released every Thursday night on the streaming site Tencent Video.