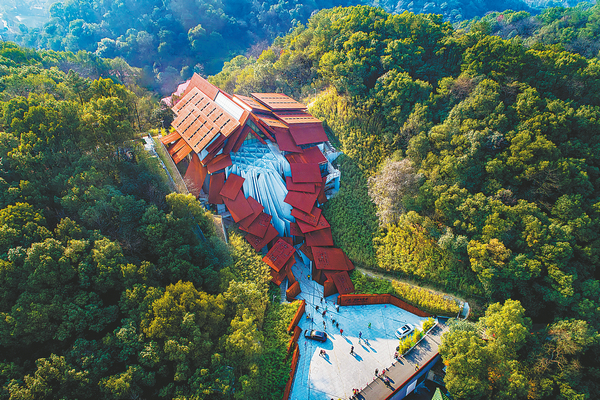 Thousands of visa recipients were able to use these Shanghai visas to escape from certain death at the hands of the Nazis and to find safe haven elsewhere.
As for the Jews in Germany, and later, Czechoslovakia, who had no access to my father's consulate in Vienna, his visa strategy succeeded in putting the Chinese port city of Shanghai on the map for them as a refuge of last resort, which they could enter without documents.
As a result, from the end of 1938 through 1940, some 18,000 Jewish refugees were able to find refuge in Shanghai. The majority of them were German; only 5,000 to 6,000 were Austrian, as most Austrians were able to obtain and use my father's Shanghai visas to make their way to "preferred destinations".
The second obstacle my father faced was from his home government in Chongqing. The Nationalist government had long maintained diplomatic and economic relations with Germany, but by 1938, Hitler had turned toward Japan, Germany's soon-to-be ally, and relations with China had deteriorated.
In desperation, vice-foreign minister Chen Jie was dispatched to Berlin as the new ambassador to try to salvage relations. My father was ordered to desist from issuing visas to Jews in order to not appear to be contravening Hitler's policies. But my father did not obey.
My father's generation had witnessed the humiliation that China had suffered under foreign imperialism and was determined not to allow that to continue. As a result, he was particularly sensitive to the persecution of any peoples.
He would later say: "Seeing the tragic plight of the Jews, it is only natural to feel deep compassion, and from the standpoint of humanity, be impelled to help them."
My father was subsequently punished for his disobedience. Around the same time in 1939, the Nazis confiscated the consulate building on the pretext that it was Jewish-owned. My father asked his home government for relocation expenses but was refused. He moved to smaller quarters nearby at his own expense and reopened the consulate. He remained undaunted.
My father had a long diplomatic career, earning the praise of not only the host countries to which he was posted, but even from those who called him a "worthy adversary". The very qualities that made him an outstanding diplomat made him the right man, at the right time, to save Jews. He was a man of conscience, courage, compassion and most importantly, strategic brilliance. Had one of those elements been missing, we would not have this extraordinary story of life-saving heroism.
The author did not follow in her father's diplomatic footsteps and instead chose journalism. In 1981, she was one of the foreign editors who helped launch China Daily, and has continued to work with the paper during special events such as the 2008 Beijing Olympics and launching the China Daily US edition. For the past two decades, she has been uncovering and documenting the history of her father's wartime heroism and is working on a book.