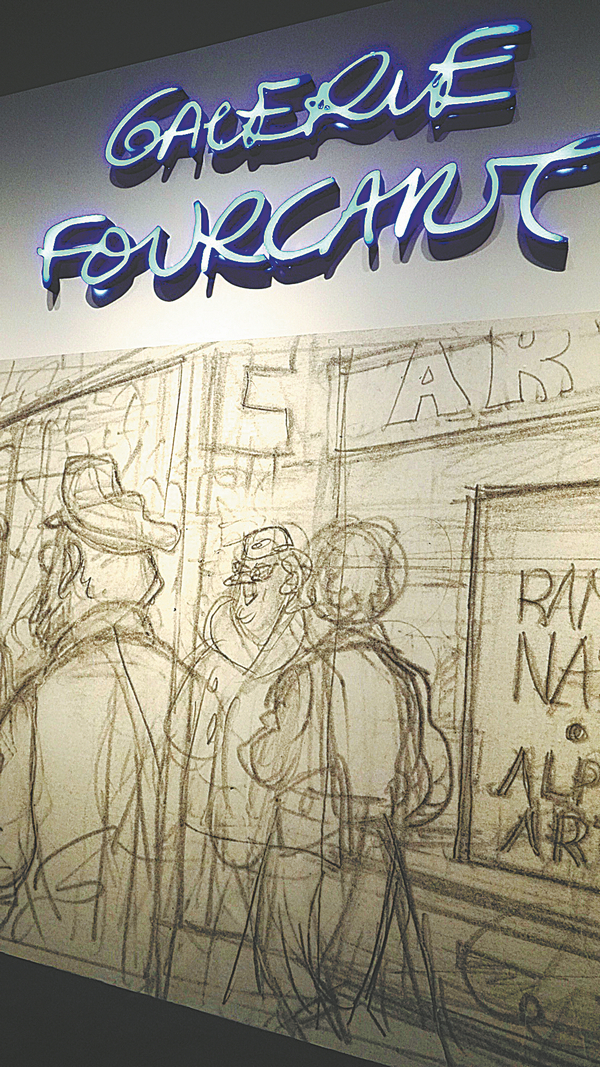 Largest in scale
Jointly held by Power Station of Art and the Herge Museum in Belgium, Tintin and Herge is the first Tintin-themed exhibition hosted by the Chinese mainland, as well as the world's largest with 10 display areas covering different topics.
A reporter's apartment
One of the displays restores Tintin's apartment, replete with furniture. The apartment is located at 26 Labrador Road, a fictional street in Brussels, where Tintin lives until the end of Red Rackham's Treasure. That's when Captain Haddock invites Tintin to permanently live with him at Marlinspike Hall (based on a chateau in France).
Precious materials
The exhibition displays historical drawings and original works of The Adventures of Tintin, including the newspaper series, the unfinished drafts by Herge, and the drawings of Tintin's image throughout different periods.
Other works
Herge created other characters in works such as The Adventures of Jo, Zette and Jocko, which are also part of the exhibition.
Portraits by Andy Warhol
The display area, explaining how Herge was an art lover, displays a portrait of Herge by US artist Andy Warhol. There are four portraits of Herge by Warhol, and the one in the exhibition is surrounded by photographs of Herge.
Sculptor Zhang Chongren
The sculpture of Herge, which was made by his Chinese friend, Shanghai-born sculptor Zhang Chongren, is also on display in the exhibition. Zhang was introduced to Herge when he was studying at the Academie Royale des Beaux-Arts in Brussels in 1934 and helped the cartoonist create The Blue Lotus.
Friendship with China
The friendship that crossed oceans and land that was hidden in Tintin's fifth volume The Blue Lotus is unveiled at the exhibition-the friendship between Herge and Zhang. It includes the Chinese calligraphy brush pen that Zhang gave Herge as a gift, a group photo featuring Zhang and Herge, and details of their friendship.