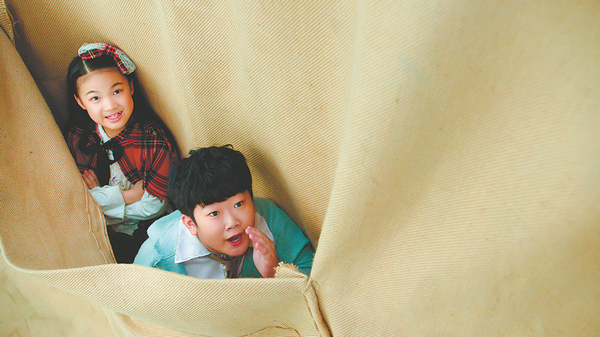 In the early 1980s, China was still using ration coupons as a measure to tackle food shortages. Despite most people struggling with their appetites, novelist Zheng Yuanjie-dubbed China's "king of fairy tales"-occasionally derived inspiration from the experience.
Then, being a young father of a toddler son, Zheng often bought canned pork-which was not limited by the quota regulations-to add nutrients to the family's meals.
"I remember that most families in Beijing were rationed to 1 kilogram of pork every month, but you could buy canned food with just cash," recalls Zheng, during a recent interview with China Daily in a downtown cinema.
While wrestling with the can opener in the kitchen one day, he was struck with a quirky idea.
"What if the pork magically evolved into several tiny creatures? I was hooked by the scene that popped into my mind and stood there pondering over it for a long time," he says.