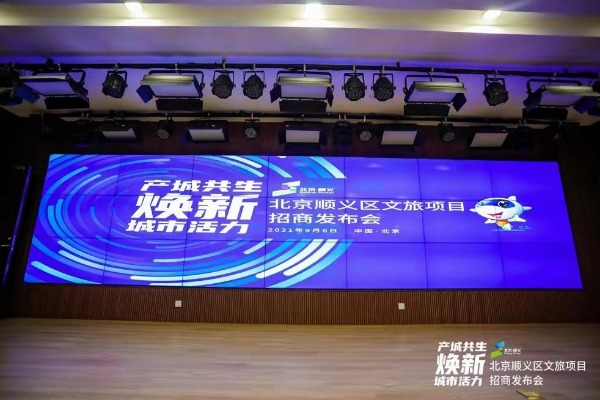 Northeastern Beijing's Shunyi district is inviting business figures to work together and help accelerate its culture and tourism development.
The district has offered favorable policies for culture and tourism infrastructure development, industrial integration, innovation and business subsidies, said Yu Boyu, deputy director of the Shunyi culture and tourism bureau, at a business meeting on Sept 6.
A dozen culture and tourism business representatives were also present at the meeting, and some reached initial agreements for cooperation.
Shunyi sits in the northeast of Beijing and is home to the Beijing Capital International Airport and the New China International Exhibition Center.
The district is now encouraging business for its culture trade base and various culture and tourism towns.
The local government is offering subsidies of up to 10 million yuan for efforts in its old industrial plant transformation.
The district has more than 10 idle plants from the past, with total construction area of about 200,000 square meters.
The idea is to revive those plants and turn them into facilities that could boost the economy and serve as cultural landmarks.