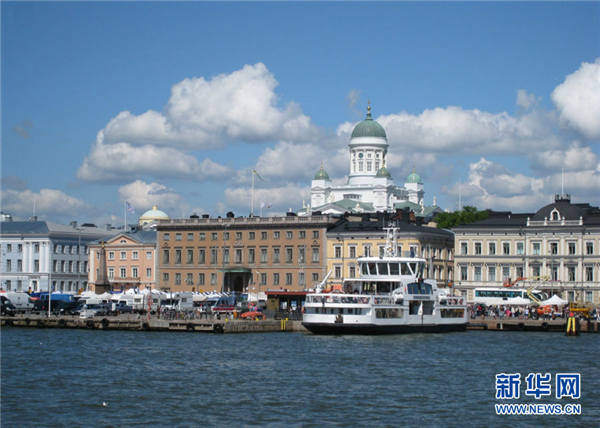 The city of Helsinki in Finland announced that it will be this year's guest city for the largest design festival in Asia, Beijing Design Week. The festival will showcase what well-designed everyday life and smart solutions for learning and urban planning are like in Helsinki.
Helsinki's theme for the week, to be held from mid-September through next month, is "Designing a Better Life". This will focus on sustainable and smart solutions for education and urban development, in which design plays an important role.
In addition to the mostly virtual content, an installation designed by JKMM Architects called Recipes for a Happy Helsinki Home will be built on-site in Beijing.
The installation draws inspiration from elements such as the forest, knowledge, rest, games, saunas, food, and work, and consists of seven wooden cubic spaces.
In the center, there is a communal meeting place called the Square, where workshops and other events will take place.
Materials used for the installation include printed textiles and timber panels from Finland.
Paivi Meuronen, creative partner and interior architect at JKMM Architects, says that the installation focuses on family spending time together and the functional pieces of Finnish everyday life, which Finns call "everyday luxuries".
China's goal of achieving carbon neutrality by 2060 has attracted Helsinki's interest, and the city will bring its experience in sustainable urban development to Beijing Design Week.
Juhana Vartiainen, mayor of Helsinki, says in a news release that being the guest city offers an opportunity to build a profile as a model city for modern design thinking.
"The goal is for the Guest City project to open up new cooperation opportunities for Helsinki-based design companies and other partners," Vartiainen says.
"Helsinki has a long history of working with Beijing, and participating in Beijing Design Week is a natural continuation of this history," adds the mayor.