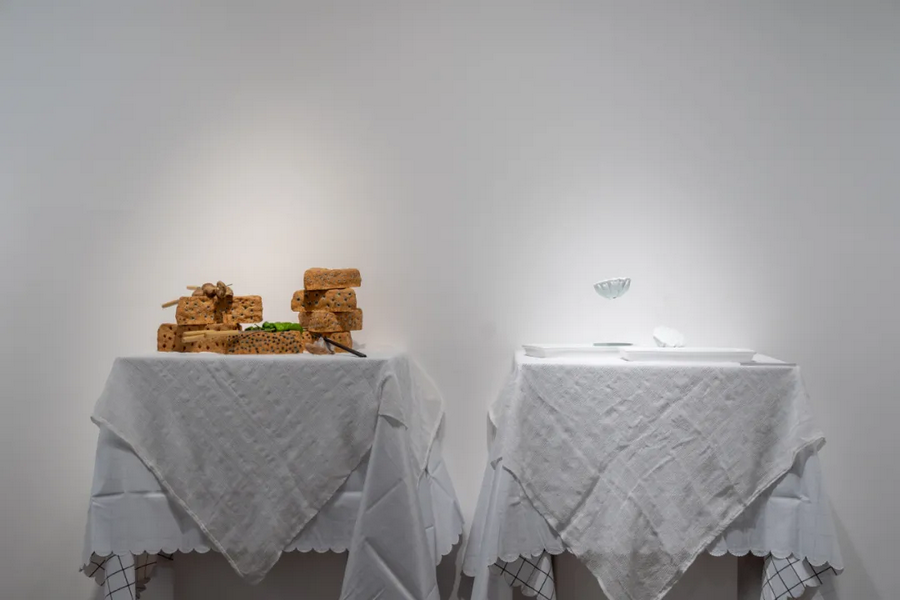 More than 60 artworks by teachers of the School of Experimental Art at the Central Academy of Fine Arts are on show at Hand Feel, held until Oct 23 at the Taoxichuan Art Museum in Jingdezhen of Jiangxi province.
The exhibition of paintings, sculptures, installations, performance art and videos navigates how artists explore the possibilities of presentation by combining ceramics and other materials and forms of art.
The city of Jingdezhen, hailed the "porcelain capital" in China for its centuries-old ceramic-making industry, has forged cooperative relations with CAFA to introduce artists, shows and cultural projects to breathe new life into the ceramic culture.
Lyu Pinchang, a CAFA professor of ceramic art, said the exhibition shows the creativity and imagination of the new generation of artists to redefine the qualities of ceramic, both as a material and the history and culture it is embedded with, adding the refreshing feel they have rendered to the ceramic also widens people's vision of the future even in times of uncertainty.