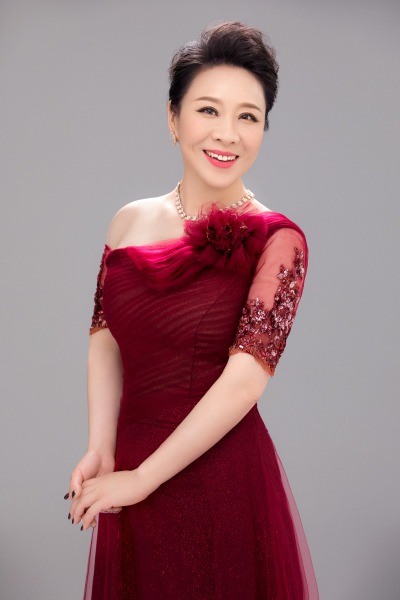 Soprano Zhang Liping is touring nationwide with concerts featuring classic arias from Western operas and Chinese songs.
Kicking off from June, the tour will continue during the second half of the year in visits to Chinese cities, including Nanning, capital of Guangxi Zhuang autonomous region on Sept 4, Zhuhai, Guangdong province on Oct 30, and Zhengzhou of Henan province on Nov 6.
The soprano will perform Franz Schubert's Du bist die Ruh (You are my Rest) and Fruhlingsglaube (Faith in Spring) as well as songs adapted from Chinese pop songs, hoping to appeal to young audiences and promote artistic works.
Pianist Zhang Jialin and harpist Sun Shimeng will perform along with the soprano during the tour.
Zhang has built an international reputation by performing with many of the world's leading opera houses, including the Royal Opera Covent Garden, Deutsche Oper Berlin and Metropolitan Opera.
Born in Wuhan, Hubei province, to a classical musician and a dancer, Zhang received vocal training at Wuhan Conservatoire and graduated from the vocal opera department of the Central Conservatory of Music in Beijing in 1989.
As a young student, she was chosen to perform with Placido Domingo, and the big break inspired her to pursue opera in the Western world by studying with Canadian soprano Phyllis Mailing at the Vancouver Academy of Music. In 1997, she moved to London and started her career in Europe. Besides her signature role as Cio-Cio-San in Madame Butterfly, Zhang also won acclaim for her roles as Mimi in La Bohemeand Gilda in Rigoletto at major opera houses.