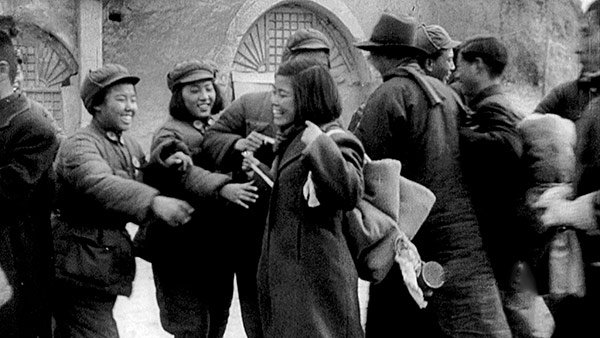 In 1936, Shafick George Hatem, an American doctor who was based in Shanghai, accepted an invitation to visit Yan'an in the north of Shaanxi province which, at the time, was a major revolutionary base for the Communist Party of China. Setting off on the trip, it's perhaps safe to presume that he did not expect the visit to utterly change his life.
However, that supposedly short visit turned into a lifetime commitment. Witnessing the Party's endeavor to rescue the country, which was on the edge of being torn apart by Japanese invasion and social turmoil, Hatem decided to stay in Yan'an to lastingly support the War of Resistance Against Japanese Aggression (1931-45) and the Chinese revolution.
For Chinese people, he is better known as Ma Haide, later becoming one of the first foreigners granted Chinese citizenship after the founding of New China in 1949, through which he would go on to make a great contribution to the country's public health system.
In those tough years, a long list of foreigners made significant contributions to the Chinese revolution, including Ma, Michael Lindsay, the British scholar from Yenching University and Canadian doctor Henry Norman Bethune, among others.
These heroic figures of wartime China are being honored in a TV documentary series celebrating the 100th anniversary of the founding of the Communist Party of China.
The 100-episode documentary produced by China Media Group, Shanhe Suiyue, which can be translated as "the country and the years", serves as a reminder of the sacrifices and struggles of the Chinese people on the revolutionary path to glory. The second season of the program ran from Aug 15 to Wednesday, and the War of Resistance Against Japanese Aggression formed a major part of it.