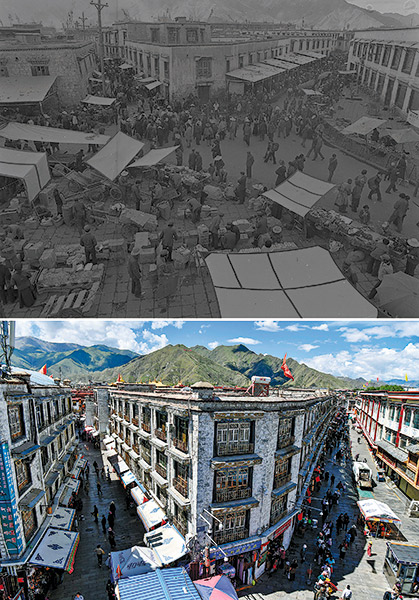 Over the past 70 years, the CPC Central Committee has given top priority to helping Xizang develop its economy and improving people's lives. It has made all-round progress and historic achievements in promoting Xizang's economic development: from the absence of roads before the peaceful liberation, to now railways, aviation and highways extending in all directions; from a small hydropower station with a mere capacity of 125 kilowatts to a total installed power capacity of over 4 million kilowatts in the region at the beginning of this year. There was no school in the modern sense, and the illiteracy rate was as high as 95 percent, and now the region is the first in the country to implement 15-year education at public expense.
Healthcare facilities were sparse, with only three government-run Tibetan medical institutions with simple equipment and a few private clinics. Now sound medical services and maternal and child healthcare have been established. The average life expectancy has doubled from 35.5 years in 1951 to 71.1 years in 2019. The ecological security barrier has become increasingly solid. Clear waters and lush mountains are invaluable assets here. The concept is deeply rooted in the hearts of the people, and Xizang has become one of the regions with the best ecological environment in the world.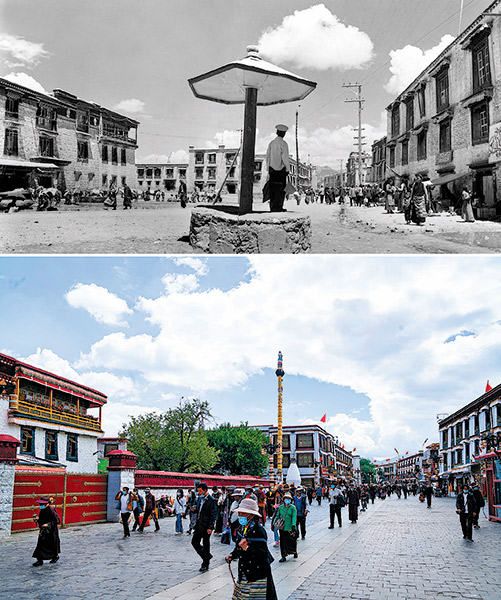 After 70 years of hard work, Xizang has made great strides to embark on a correct path of development. The mighty tide of history is witnessing the great rejuvenation of the Chinese nation, and Xizang will have a better tomorrow. Let us look back at the extraordinary road that Xizang has taken in the past 70 years through a set of comparative images, and feel the all-round progress and historic achievements of various undertakings in Xizang since the peaceful liberation.