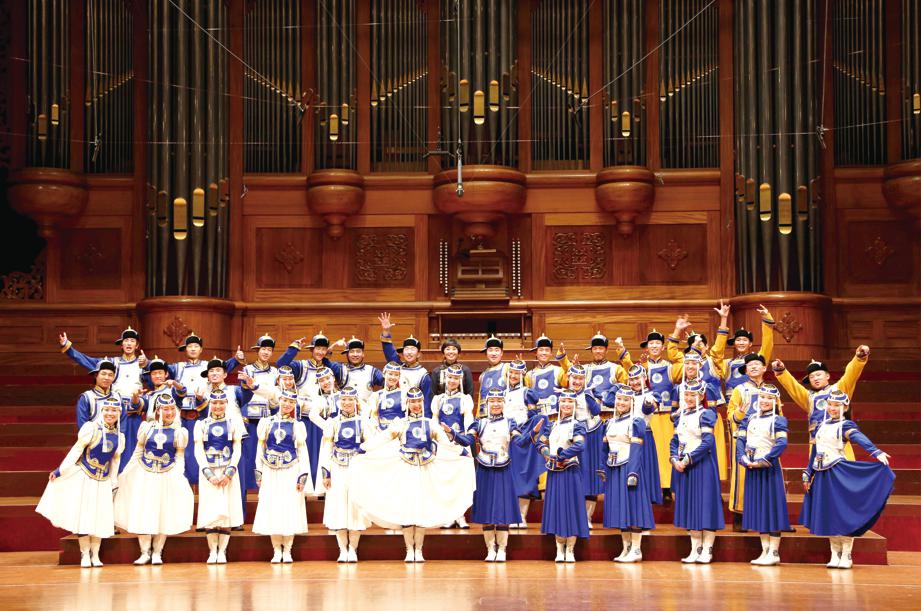 For Yalungerile, being a conductor of either a symphony orchestra or a choir is a job about musical directorship. She has the power to make decisions about the ensemble under her baton, its schedule and, most importantly, how to communicate with an audience through music.
She has lots of experience to draw on, such as founding the Inner Mongolia Youth Chorus in 1987 for young adults and being its conductor for 15 years, as well as conducting concerts featuring the choruses of the China National Symphony Orchestra and the Shanghai Opera House Chorus.
However, when she was invited to become conductor and artistic director of Inner Mongolia Early Youth Choir in 2008, the veteran was hesitant, because she knew that it would be very difficult and go beyond anything she had done before.
The choir, the first of its kind from the Inner Mongolia autonomous region, aims to train singers around 10 years old to sing a cappella-with no conductor or accompaniment. The first thing Yalungerile needed to do was to travel around the region to recruit choir members.
"We looked for children with musical talent and the eagerness to learn to sing. However, things didn't go smoothly when we started," recalls the 55-year-old.
To encourage children to study music, she traveled to remote areas of the region, going door-to-door, visiting families and persuading the parents to let their children receive musical education.
"Though there were no school fees, many parents still couldn't understand what we were doing, so we had to explain to them over and over again," she says.