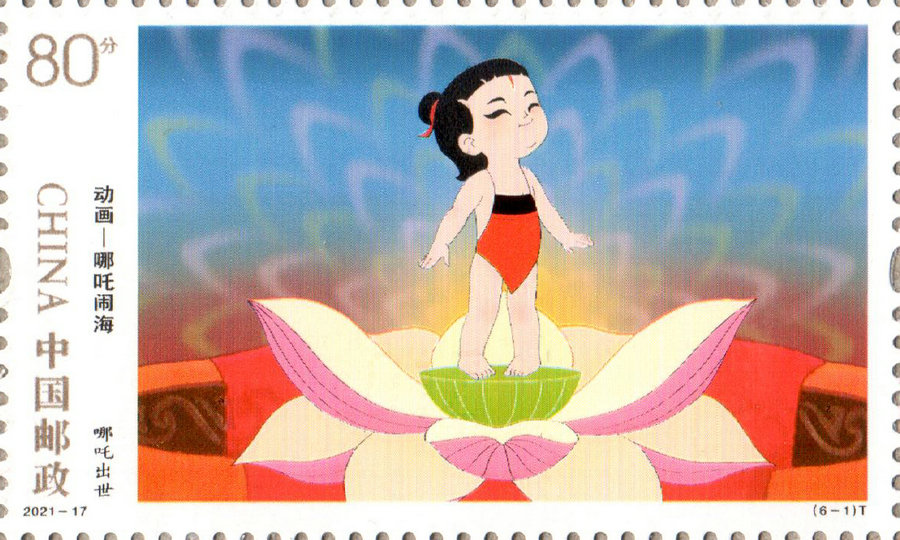 The Chinese mythological fable narrating Ne Zha's adventures has been adapted several times into films, including the 2019 Ne Zha, which became the highest-grossing Chinese animation in domestic theaters.
For many people of a certain age, the classic Ne Zha fantasy film of their childhood would be Ne Zha Nao Hai (Ne Zha Makes Havoc in the Sea), an animated work produced by the Shanghai Animation Film Studio in 1979.
China Post will issue on Aug 28 a set of six postage stamps featuring scenes from Ne Zha Nao Hai. The film won awards at home and abroad for not only vividly portraying a household tale, but also emphasizing Ne Zha's spirit to confront the evil superpowers and fight for justice.