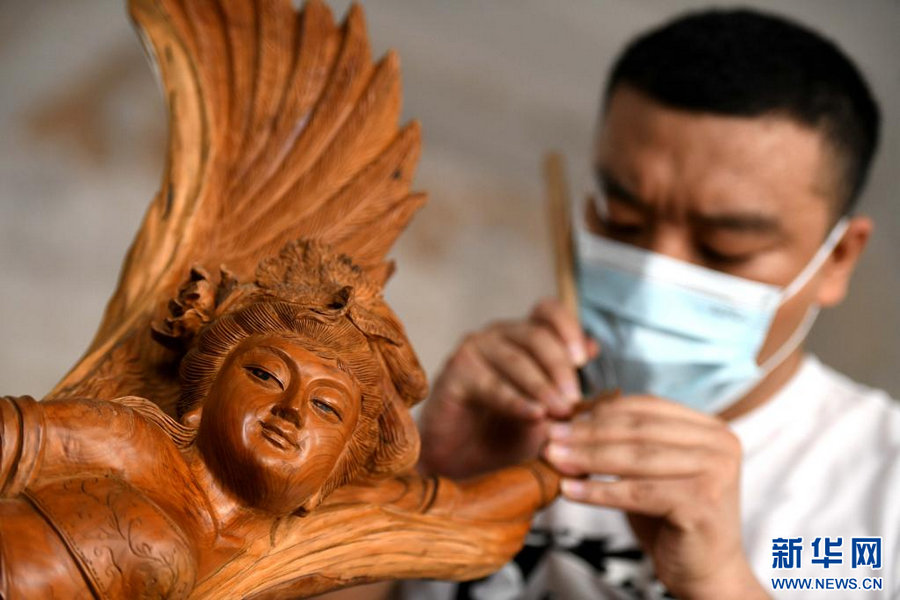 Jingxing wood carving is an intangible cultural heritage of Hebei province. The technique began in the Tang Dynasty (AD 618-907), mostly using the roots of trees growing on Taihang Mountain as raw materials. The works mainly portray characters, landscapes, flowers and birds, and the production processes include material selection, conception, drawing and polishing.
Xu Hongyang is the 13th generation inheritor of Jingxing wood carving. In order to refine his skills, he actively developed cultural and creative products by combining traditional culture with modern needs.
Over the years, Xu has dedicated himself to inheriting and innovating wood carving techniques. Now, he has set up a wood carving museum, which is open to the public free of charge, so that more people can learn more about and come to love the traditional craft of wood carving.