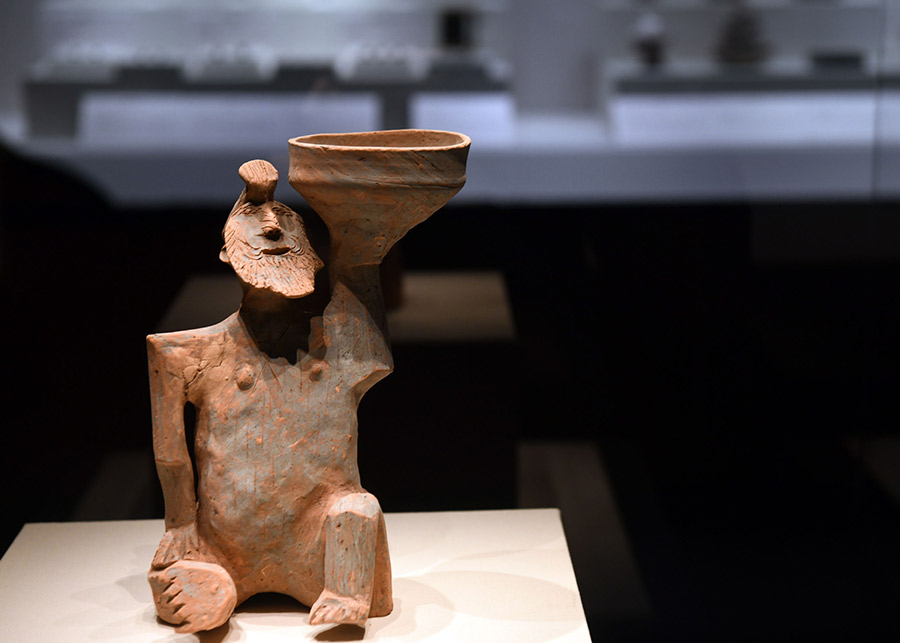 An exhibition highlighting archaeological findings from the Qin (221-206 BC) and Han (206 BC-AD 220) dynasties in Guangzhou opened at National Museum of China on Tuesday.
A total of 332 pieces and sets of cultural relics of the Qin and Han dynasties unearthed in Guangzhou have gone on show to visitors, including 38 first-class cultural relics, 43 second-class ones and 53 at the third-class level, as well as exquisite items that have not been rated.
The exhibition is divided into four sections, systematically displaying the glorious ancient historical and cultural features and characteristics of the Lingnan area. It will last until Nov 9.